Cisco Systems, Inc. (NASDAQ:CSCO) has decided that they don't want to be left behind in the race to get some share in the Cloud computing industry. They have stepped up the efforts to compete against giants like Amazon.com, Inc. (NASDAQ:AMZN). Details of Cisco's initiatives to develop its cloud computing capability were described in a Bloomberg article.
In order to gain grounds and be in pace with other competitors in the intercloud space, Cisco Systems, Inc. (NASDAQ:CSCO) has formed partnerships with 20 companies around the globe, which includes companies like BT Group Plc and Deutsche Telecom AG.
Cisco Systems, Inc. (NASDAQ:CSCO)'s target is not to deliver cloud computing services to customers, since it turns out to be a low margin business. They target at pushing the software provides through web to use its gear, which might have higher margins. Cisco's core business was to directly sell their products to IT shops, but its customers have started outsourcing these jobs.
The 20 companies that formed partnership with Cisco Systems, Inc. (NASDAQ:CSCO) has close to 250 data centers in over 50 countries. Cisco's final target is to enable its customers to use any of these intercloud spaces and enhance the ability to switch between any of these 250 datacenters.
"As Cisco's prodigious installed base of enterprise customers begins to migrate workloads to the cloud, Cisco wants to ensure that it's at the center of the action," Brad Casemore, an Analyst at International Data Corporation was quoted as saying.
Cisco Systems, Inc. (NASDAQ:CSCO) has earlier announced in March that it would invest around $1 billion to broaden the intercloud space and push the customers to switch to Cisco powered cloud. They have also assigned around 2000 employees to fasten the intercloud initiative.
Other companies like International Business Machines Corp. (NYSE:IBM) and VMware, Inc. (NYSE:VMW) are pushing as hard as possible to compete in the ever growing smart cloud industry. Cisco Systems, Inc. (NASDAQ:CSCO) has more than 50% market share in switching and routing business. This could act as a catalyst to fasten their route into the smart cloud business. If Cisco could enable faster network speeds with the intercloud, then it would be easy for them to convince their customers to switch to intercloud space.
Some other Cisco Systems, Inc. (NASDAQ:CSCO) initiatives includes WEBex collaboration, Meraki and rumored Metacloud acquisition.
As of 30 June, 2014, Ken Fisher's Fisher Asset Management hold around 15 million Cisco Systems, Inc. (NASDAQ:CSCO) shares.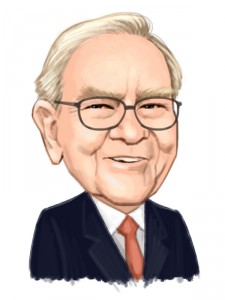 Free Report: Warren Buffett and 12 Billionaires Are Crazy About These 7 Stocks
Let Warren Buffett, David Einhorn, George Soros, and David Tepper WORK FOR YOU. If you want to beat the low cost index funds by an average of 6 percentage points per year look no further than Warren Buffett's stock picks. That's the margin Buffett's stock picks outperformed the market since 2008. In this free report, Insider Monkey's market beating research team identified 7 stocks Warren Buffett and 12 other billionaires are crazy about. CLICK HERE NOW for all the details.
Suggested Articles: