Recent reports suggested that Comcast Corporation (NASDAQ:CMCSA) are fighting back with their comments in its proposed merger with Time Warner Cable Inc (NYSE:TWC). Comcast fought back saying that majority of their business partners and competitors were trying to extortionate money from them and demanded favorable deals, but when the deal doesn't materialize they go to the regulators and complain that the deal should not happen for benefiting the consumers. Former Time Warner Chairman and CEO, Richard Parsons talked on CNBC about the complexities involved in the deal.
Parsons said that the issue is not a new story and has been happening in the industry for quite a long time. He mentioned that part of his job was dealing with all the rivals and business partners before going through any deal/merger and make sure that they don't end up at Washington, raising concerns against the deal. He thought that there is a bit of gambling involved in such merger deals like the one between Comcast Corporation (NASDAQ:CMCSA) and Time Warner Cable Inc (NYSE:TWC).
Comcast Corporation (NASDAQ:CMCSA) had earlier reported that only the programming request costs from programmers who wanted to renegotiate on the rights of the programs would have summed up to around $5 billion and would have added $4 to the monthly bill of consumers by 2019. Parsons accepted that he had dealt with such deals before.
"[…] It's a battle that has gone on in the past and continues to go on. It's the way the system works," Parsons said.
Parsons added that the FCC (Federal Communications Commission) reacts to the concerns raised against any proposed merger. He mentioned that if there were no concerns reported, then FCC would not hesitate to accept the deal, but if concerns were raised, then the merger had to go through a rough phase.
"[…] I guess Comcast is waking up to the fact that this was never going to be an easy path," Parsons said.
As of June 30, 2014, Ken Fisher's Fisher Asset Management owns over 12 million shares in Comcast Corporation (NASDAQ:CMCSA) and John Paulson's Paulson & Co owns over 5 million shares in Time Warner Cable Inc (NYSE:TWC).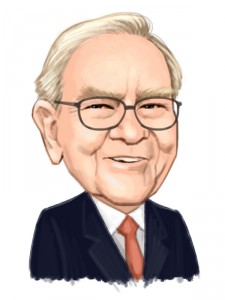 Free Report: Warren Buffett and 12 Billionaires Are Crazy About These 7 Stocks
Let Warren Buffett, David Einhorn, George Soros, and David Tepper WORK FOR YOU. If you want to beat the low cost index funds by an average of 6 percentage points per year look no further than Warren Buffett's stock picks. That's the margin Buffett's stock picks outperformed the market since 2008. In this free report, Insider Monkey's market beating research team identified 7 stocks Warren Buffett and 12 other billionaires are crazy about. CLICK HERE NOW for all the details.
Suggested Articles:
Cheapest Countries To Live In the World
Wealthiest Countries In the World