DIREC TV (NASDAQ:DTV)'s deal with NFL for Sunday ticket package is expiring at the end of this season. Many were expecting that NFL would extend the deal with DIREC TV. As expected, NFL announced on Wednesday that they have signed a new agreement with DIREC TV. CNBC's Julia Boorstin reported about the new deal between NFL and DIREC TV (NASDAQ:DTV) on CNBC.
"DIREC TV and NFL have signed a multi-year deal to renew the Sunday ticket package," Boorstin reported.
She added that this is the final year of the previous agreement which was worth $1 billion per year. It was expected that the new deal might worth much more than the older one. Boorstin said that the new deal has 50% more value than the older one. She mentioned that the new deal was signed for a period of 8 years.
"[…] There have been reports that this new deal is as much as 50% more valuable than that (older deal) for the NFL, as much as $1.5 billion per year could be as long as a 8 year deal," Boorstin said.
NFL deal has always been a backbone for DIREC TV (NASDAQ:DTV) for years. DIREC TV's expiring deal with NFL had a total worth of $4 billion, but the new deal sums up to a total cost of $12 billion.
DIREC TV (NASDAQ:DTV)'s share price went up by around 1% after the deal announcement was made. Many were expecting the share price to drop significantly if the deal with NFL did not go as planned; hence the deal announcement came as a relief to many investors and shareholders of the company.
As of 30 June, 2014, Warren Buffett's Berkshire Hathaway hold around 23.5 million DIREC TV (NASDAQ:DTV) shares.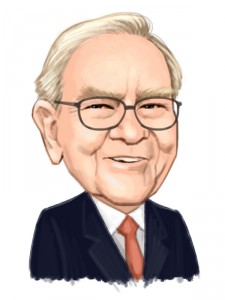 Free Report: Warren Buffett and 12 Billionaires Are Crazy About These 7 Stocks
Let Warren Buffett, David Einhorn, George Soros, and David Tepper WORK FOR YOU. If you want to beat the low cost index funds by an average of 6 percentage points per year look no further than Warren Buffett's stock picks. That's the margin Buffett's stock picks outperformed the market since 2008. In this free report, Insider Monkey's market beating research team identified 7 stocks Warren Buffett and 12 other billionaires are crazy about. CLICK HERE NOW for all the details.
Suggested Articles:
Best Star Wars Video Games of All Time
Cheapest Countries To Live In the World