It seems eBay Inc (NASDAQ:EBAY) is getting really worried with Apple Inc. (NASDAQ:AAPL) entry in the payment platform market. A testament to that is today's full page ad in The New York Times by PayPal which takes a dig at Apple Inc. (NASDAQ:AAPL)'s security record. eBay Inc (NASDAQ:EBAY) gets a significant amount of its revenue from PayPal, which means the company cannot take the threat from Apple Pay lightly. Though the advertisement by PayPal was clever, it is hard to gauge whether it will really create an impact or not. The "Squawk Alley" team and Jon Steinberg, North America CEO of Daily Mail discussed about the ad on CNBC , recently.
"I know this model well, I have employed this tactic. It is called the criticizing up tactic as opposed to the criticizing down. You never want to criticize someone that you feel is below you in terms of market competition. You always want to go up, that is what they are doing here, it's not unlike what Apple did in 1984, when they criticized IBM, with the classic 1984 commercial," Steinberg said.
According to Jon Fortt PayPal and as a result eBay Inc (NASDAQ:EBAY) are not even in the business that Apple Inc. (NASDAQ:AAPL)'s Apple Pay is in. He shared his own experience of using PayPal, saying that he has been a long time PayPal customers, but he finds it a little disturbing that while using PayPal's platform at retail stores, he has to divulge his phone number. According to Frott, the advertising is a little misleading as when it comes to privacy from a customers' point of view, Apple Inc. (NASDAQ:AAPL)'s Apple Pay won't be  asking users to submit their phone numbers like eBay Inc (NASDAQ:EBAY)'s PayPal does.
As of June 30, 2014, Carl Icahn's Icahn Capital LP owns over 52 million shares of Apple Inc. (NASDAQ:AAPL) and over 30 million shares of eBay Inc (NASDAQ:EBAY).
Disclosure: None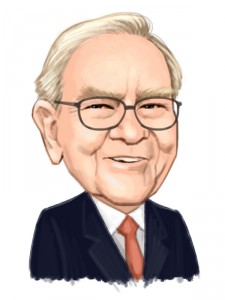 Free Report: Warren Buffett and 12 Billionaires Are Crazy About These 7 Stocks
Let Warren Buffett, David Einhorn, George Soros, and David Tepper WORK FOR YOU. If you want to beat the low cost index funds by an average of 6 percentage points per year look no further than Warren Buffett's stock picks. That's the margin Buffett's stock picks outperformed the market since 2008. In this free report, Insider Monkey's market beating research team identified 7 stocks Warren Buffett and 12 other billionaires are crazy about. CLICK HERE NOW for all the details.
Suggested Articles: