eBay Inc (NASDAQ:EBAY) announced that there are no plans of making huge investment in India to further their business in the country.  eCommerce is growing big in India and many companies including Amazon.com, Inc (NASDAQ:AMZN) have made their intentions clear by investing big in the country. eBay's announcement about not investing in India and the reasons were mentioned in a Business Standard article.
The domestic eCommerce company in India, Flipkart reacted to the competition by investing around $1 billion to further grow the business in the country. Amazon.com, Inc. (NASDAQ:AMZN) also decided to invest $2 billion in India to grow their business. eBay Inc (NASDAQ:EBAY) is unfazed by such announcements from competitors and maintained their stand that they prefer long-term, sustainable and healthy business growth.
Managing Director of eBay India, Latif Nathani said that the company like eBay Inc (NASDAQ:EBAY) don't react to such announcement from competition. He added that the other companies are going according to their game plan and there is no need to react to that.
"Whatever other companies are doing is as per their game plan. They have their goals of IPOs (initial public offers) or fund raising, we don't have any of that. We have a parent that is listed, and is profitable. We are getting all the investments we ask for, so what's the need for me to get into that race? We are totally focused on what is required. There are lots of distractions that happen, and we try to ignore them," Nathani was quoted as saying.
Nathani accepted the fact that eCommerce business is booming in India and eBay Inc (NASDAQ:EBAY) would focus more on acquisitions to increase their grip in the country. eBay Inc (NASDAQ:EBAY) had earlier invested in another domestic eCommerce company, SnapDeal. They currently hold 35-40% stake at SnapDeal, whereas the founding partners of SnapDeal are reportedly holding less than 20% of the company's stake.
As of 30 June, 2014, Carl Icahn's Icahn Capital Lp hold around 31 million eBay Inc (NASDAQ:EBAY)  shares.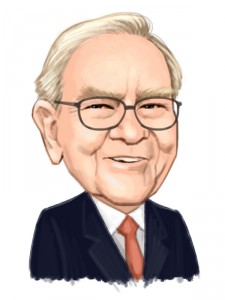 Free Report: Warren Buffett and 12 Billionaires Are Crazy About These 7 Stocks
Let Warren Buffett, David Einhorn, George Soros, and David Tepper WORK FOR YOU. If you want to beat the low cost index funds by an average of 6 percentage points per year look no further than Warren Buffett's stock picks. That's the margin Buffett's stock picks outperformed the market since 2008. In this free report, Insider Monkey's market beating research team identified 7 stocks Warren Buffett and 12 other billionaires are crazy about. CLICK HERE NOW for all the details.
Suggested Articles:
Most Secluded Homes In The World