As eBay Inc (NASDAQ:EBAY) has announced that it will spin off PayPal, Inc. next year, Professor Scott Galloway said in a Bloomberg interview that the scariest competitor of the payment processing company is a new entrant in the market: Apple Inc. (NASDAQ:AAPL).
The New York University Stern School of Business Marketing professor made the prediction as Apple Inc. (NASDAQ:AAPL) announced Apple Pay, the company's own payment processing system, alongside the new iPhone 6, iPhone 6 Plus and Apple Watch earlier this month.
eBay Inc (NASDAQ:EBAY) has also just announced that it will separate PayPal, Inc. a company it bought a dozen years ago, into a distinct publicly traded company in 2015.
 "Probably the scariest ground right now for PayPal is Apple. Amazon [has]250 million credit cards on file [whereas]Apple [has]850 million they have been collecting with iTunes. So, if the [Apple] Watch has some sort of easy, user-friendly payment system, that could be a threat," Galloway said.
According to Galloway, the Apple Pay announcement was the most underrated announcement the company made during its event on September 9. He said that it will probably prove to be the strongest part of the Apple Inc. (NASDAQ:AAPL) ecosystem in the long run.
Meanwhile, RBC Capital Markets Managing Director Gerard Cassidy also commented in the interview that the business landscape is definitely different than it was years ago. Companies like eBay Inc (NASDAQ:EBAY) now have to respond to activist investors like Carl Icahn which push companies to increase shareholder value.
Cassidy said that he sees activism increasing in the banking industry of the U.S. particularly among the universal banks if they continue to fail to deliver return on equity greater than their cost of capital. This will be a big story within two years, he said.
Holloway said that Icahn and other activist investors put tremendous pressure on companies like eBay Inc (NASDAQ:EBAY) to perform. Furthermore, activist investors have become smarter, he said, and their returns speak to how effective their strategies are.
Carl Icahn, whose Icahn Capital Lp reported owning 30.8 million eBay Inc (NASDAQ:EBAY) shares by the end of the first half of the year, started being very vocal in pushing the company to spin off PayPal, Inc. nine months ago. eBay Inc. President and CEO John Donahoe publicly opposed the idea. PayPal, Inc. accounted for about half of eBay Inc.'s revenue. Icahn Capital Lp also reported owning about 52.76 million Apple Inc. (NASDAQ:AAPL) shares in the same period.
After the separation of the two companies, Devin Wenig, president of eBay Marketplaces, will be the new CEO of the new eBay company. American Express executive Dan Schulman will be assume the roles of president and CEO of the new PayPal company after the spin off. Donahoe and eBay Inc. Chief Financial Officer Bob Swan will become members of the two companies' boards and will oversee the operations of both companies after the spin off.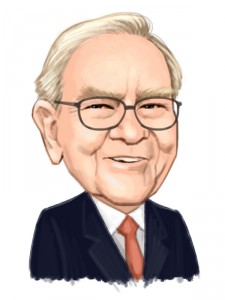 Free Report: Warren Buffett and 12 Billionaires Are Crazy About These 7 Stocks Let Warren Buffett, David Einhorn, George Soros, and David Tepper WORK FOR YOU. If you want to beat the low cost index funds by an average of 6 percentage points per year, look no further than Warren Buffett's stock picks. That's the margin Buffett's stock picks outperformed the market since 2008. In this free report, Insider Monkey's market beating research team identified 7 stocks Warren Buffett and 12 other billionaires are crazy about. CLICK HERE NOW for all the details.
Suggested Articles: