One doesn't expect an e-commerce giant like eBay Inc (NASDAQ:EBAY)'s site to fail as the company derives most of it revenues from the websites it operates. Sadly, even behemoths can't ensure that they work fine all the time, but what they can ensure is compensate the people who face losses due to them. That's exactly what eBay Inc (NASDAQ:EBAY) is going to do for the massive outage that happened on its website recently. The Register revealed today in one of its post that eBay Inc (NASDAQ:EBAY) is going to compensate the sellers on its website who suffered loss due to the recent outage.
Several eBay Inc (NASDAQ:EBAY) were affected due the outage that happened this Sunday and lasted for almost 7 hours. According to the post, the company addressed the concerns of its customers by sending a mail to them on Monday that notified them that customers' personal information wasn't compromised in any sort of way due to this outage.
The e-mail which was signed by eBay Inc (NASDAQ:EBAY)'s Head of Global Customer Experience, Steve Boehm informed users that eBay Inc (NASDAQ:EBAY)'s Technology team immediately started working on resolving the issues when it became aware of the disruption at 11:15 A.M. BST and was able to most of the functionalities of the website by 6:45 P.M. BST.
According to the post, in the mail Boehm wrote that all fees for auction-style listings (not including those which sold for Buy it now price) and fixed price listings which ended without a sale (not including the Good 'Til Cancelled listings and except 30-day listings) between 11:15 A.M. BST and 8:45 P.M. BST on Sunday, would be refunded.
As of June 30, 2014, Carl Icahn's Icahn Capital LP owns over 30 million shares in eBay Inc (NASDAQ:EBAY).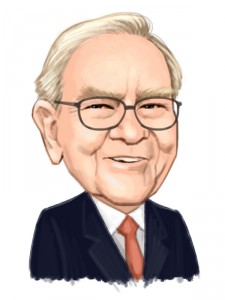 Free Report: Warren Buffett and 12 Billionaires Are Crazy About These 7 Stocks
Let Warren Buffett, David Einhorn, George Soros, and David Tepper WORK FOR YOU. If you want to beat the low cost index funds by an average of 6 percentage points per year look no further than Warren Buffett's stock picks. That's the margin Buffett's stock picks outperformed the market since 2008. In this free report, Insider Monkey's market beating research team identified 7 stocks Warren Buffett and 12 other billionaires are crazy about. CLICK HERE NOW for all the details.
Suggested Articles: