eBay Inc (NASDAQ:EBAY)'s PayPal has announced that it will be accepting Bitcoins from merchants during online purchases. Discussing this news in a program on CNBC,  David Shin, Founder of PayWise, said that this is a great news for Bitcoin processors. He said that there are different regularity dynamics in each areas regarding Bitcoins and a lot depends on regulatory policies
eBay Inc (NASDAQ:EBAY)'s PayPal seems a bit reluctant as it only rolled out some limited options. PayPal has said that it will be accepting Bitcoins only for the digital products like downloadable songs, books and content. eBay Inc (NASDAQ:EBAY) acquired PayPal in 2002 and the e-commerce giant is slowly but steadily growing its flexibility towards digital currency.
"Its great news, I mean it's obviously showing that Bitcoin has arrived into the mainstream, I think with the backing of the likes of PayPal, and their management team having belief in them as a payment protocol, as a digital currency is huge," said Shin.
Answering a question about the future of  eBay Inc (NASDAQ:EBAY)'s PayPal in China, Shin said that there are not great expectations from the future of PayPal in China as a lot of work is yet to be done inside the country about the awareness regarding PayPal. He thinks that there are two domains that need attention. First is education about PayPal and spreading it in masses and the other one is regulatory matters that are fixated on the governmental and legal dynamics.  Shin said that there are some areas where business owners are easily adapting eBay Inc (NASDAQ:EBAY)'s PayPal and it might give a trigger to the company in China. He gave the example of Hong Kong where there is a flexibility about payment methods.
Carl Icahn's Icahn Capital LP owns over 30 million shares in eBay Inc (NASDAQ:EBAY).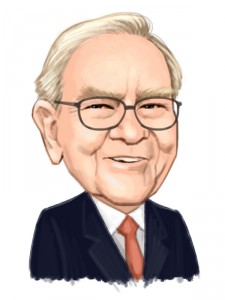 Free Report: Warren Buffett and 12 Billionaires Are Crazy About These 7 Stocks
Let Warren Buffett, David Einhorn, George Soros, and David Tepper WORK FOR YOU. If you want to beat the low cost index funds by an average of 6 percentage points per year look no further than Warren Buffett's stock picks. That's the margin Buffett's stock picks outperformed the market since 2008. In this free report, Insider Monkey's market beating research team identified 7 stocks Warren Buffett and 12 other billionaires are crazy about. CLICK HERE NOW for all the details.
Suggested Articles: