Ericsson (ADR) (NASDAQ:ERIC)'s Chief Technology Officer, Ulf Ewaldsson, revealed in a CNBC interview that there is tremendous pickup of 4G LTE in Asia.
The remark from the executive comes as he revealed that Ericsson (ADR) (NASDAQ:ERIC) is currently building a network for 5th generation wireless systems as the world continues to adapt 4G networks.
"About 5 of the biggest markets with the highest penetration are here in Asia. It starts with Korea and Singapore with [about]48% penetration today. Then around 40% you have Japan, you have Hong Kong [and]you have Australia," he said.
According to Ewaldsson, the United States comes in sixth place with 38% 4G LTE penetration. Based on this data, people can see that 4G is spreading at a very fast pace, he said.
Nonetheless, he noted that this is where Ericsson (ADR) (NASDAQ:ERIC) comes in as it tries to evolve networks to 5G. In order to get people to switch to 5G, he said that it must be something really new, which is why his company is working to make the 5th generation wireless systems the network for the connected world.
Furthermore, he noted that there is already a very significant shift in how networks work today.
"[…] an enormous shift is happening because we spent the last 30 years in the mobile space building out to today's 7 billion subscriptions mainly based on voice. These networks today are carrying data as the majority. Voice is now less than 10% of the traffic and as that is happening, mobility – these networks – become the interest of more or less every other industry," he said.
For example, the gaming industry is now very interested in the mobile telecommunications space, the executive said. Gaming companies are eager, he added, to offer services to customers through wireless communication.
According to Ulf Ewaldsson, Ericsson (ADR) (NASDAQ:ERIC) wants to be the builder of the 5G network which wireless carriers from around the world will use in order to connect the "Internet of Things" which will comprise of connected cars, connected medical equipment, and connected appliances among other things.
Furthermore, he said that there really is a spirit of collaboration between the players in this industry that develops the backbone of wireless communication systems. This is unlike the very competitive proprietary nature of other information technology sectors, he said.
Arrowstreet Capital managed by Peter Rathjens, Bruce Clarke and John Campbell reported about 2.18 million shares in Ericsson (ADR) (NASDAQ:ERIC) by the end of the second quarter of the year.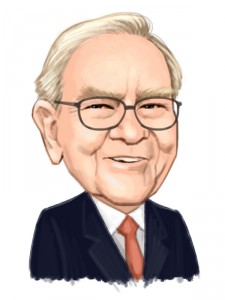 Free Report: Warren Buffett and 12 Billionaires Are Crazy About These 7 Stocks Let Warren Buffett, David Einhorn, George Soros, and David Tepper WORK FOR YOU. If you want to beat the low cost index funds by an average of 6 percentage points per year, look no further than Warren Buffett's stock picks. That's the margin Buffett's stock picks outperformed the market since 2008. In this free report, Insider Monkey's market beating research team identified 7 stocks Warren Buffett and 12 other billionaires are crazy about. CLICK HERE NOW for all the details.
Suggested Articles:
Best Paying Medical Specialties