Though Facebook Inc (NASDAQ:FB) and Google Inc (NASDAQ:GOOGL) proclaim to be tech companies, according to Sir Martin Sorrell, CEO of WPP, they aren't. He feels that these companies are in the advertising business, same as his. CNBC recently interviewed Sorrell regarding the competition WPP and other advertising companies face from Facebook Inc (NASDAQ:FB) and Google Inc (NASDAQ:GOOGL) and also what he thinks about Facebook Inc (NASDAQ:FB)'s new platform, Atlas.
"Google, Facebook are media owners, they like to say they are technology companies, but they are really masquerading as technology companies, they are media owners just like you […] they have a platform that drives volume and traffic to their own media properties. Whether it be Google or Facebook being driven by double click or in this case Atlas. Actually the launch of Atlas was about a week or two weeks ago, it wasn't today […]," Sorrell said.
Sorell also mentioned that WPP's platform is superior to any other online advertising platform and is used by major corporations across the globe. He feels that even though targeting online audience is quite complex and time consuming, media buyers won't stop spending ononline advertising, even though advertising on TV is easier and results in reaching a large number of audience in a short span of time. He highlighted that as consumers have started using a variety of devices, spending considerable time on them, advertising is getting 'fragmented' and will continue to do so in the future.
As of June 30, 2014, Philippe Laffont's Coatue Management owns over 5.8 million shares of  Facebook Inc (NASDAQ:FB) and Ken Fisher's Fisher Asset Management owns over 700,000 shares of Google Inc (NASDAQ:GOOGL).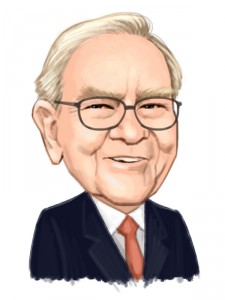 Free Report: Warren Buffett and 12 Billionaires Are Crazy About These 7 Stocks
Let Warren Buffett, David Einhorn, George Soros, and David Tepper WORK FOR YOU. If you want to beat the low cost index funds by an average of 6 percentage points per year look no further than Warren Buffett's stock picks. That's the margin Buffett's stock picks outperformed the market since 2008. In this free report, Insider Monkey's market beating research team identified 7 stocks Warren Buffett and 12 other billionaires are crazy about. CLICK HERE NOW for all the details.
Suggested Articles: