Microsoft Corporation (NASDAQ:MSFT), Apple Inc. (NASDAQ:AAPL), & Google Inc (NASDAQ:GOOGL) can all be the contenders for buying PayPal, now that it would be spun-off as a different entity. Bill Smead, CIO & CEO of Smead Capital thinks all these companies can buy PayPal for cash, without even giving the acquisition a thought, owing to the kind of value that PayPal brings to the table. He was recently on CNBC to discuss his views regarding the future of PayPal.
"We have got mixed emotions, you know, we are a long duration investor and we like to practice long term value. So, the more excitement that gets involved in our lives the more, you know, you have to make adjustments," Smead said.
Smead disagreed with what Jim Cramer said earlier in the program. According to him PayPal is far ahead of everyone else in the electronic transaction business. He believes that Carl Icahn pushed for this deal so that people can see PayPal, which he described as a 'jewel', on its own and also because there are several companies that will be willing to buy PayPal and a much better valuation than it commands right now. He mentioned that there are three companies that can buy PayPal in an all-cash deal and two companies which are riding on high P/E ratio currently and can acquire PayPal in a stock-based acquisition.
"You know, Apple, Microsoft and Google could all buy PayPal by writing a cheque and you don't think for a minute that Microsoft  and Google have spent $300 million, trying to create a PayPal and failed miserably […]," Smead added.
As of June 30, 2014, Ken Fisher's Fisher Asset Management owns over 700,000 shares of Google Inc (NASDAQ:GOOGL), Carl Icahn's Icahn Capital LP owns over 52 million shares of Apple Inc. (NASDAQ:AAPL), and Jeffrey Ubben's ValueAct Capital owns over 74  million shares of Microsoft Corporation (NASDAQ:MSFT).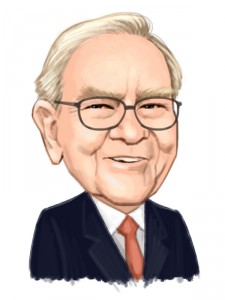 Free Report: Warren Buffett and 12 Billionaires Are Crazy About These 7 Stocks
Let Warren Buffett, David Einhorn, George Soros, and David Tepper WORK FOR YOU. If you want to beat the low cost index funds by an average of 6 percentage points per year look no further than Warren Buffett's stock picks. That's the margin Buffett's stock picks outperformed the market since 2008. In this free report, Insider Monkey's market beating research team identified 7 stocks Warren Buffett and 12 other billionaires are crazy about. CLICK HERE NOW for all the details.
Suggested Articles:
Most Underrated Movies of All Time