Facebook Inc (NASDAQ:FB) announced today that it is updating the Facebook app for iOS8 users to get an optimized experience. The company is proclaiming that its users will have an improved experience while using the Facebook app on iOS8. The company revealed this in a press release on its website.
 Facebook Inc (NASDAQ:FB)'s new updated app will come with large sized assets in order to efficiently use the large screen of the new iPhones and will also have easier sharing options. The most important change has been in the location settings of the app. The post informed that Facebook Inc (NASDAQ:FB) hasn't made any changes to location, but instead it has been done by Apple Inc. (NASDAQ:AAPL). While earlier users had three permission choices for the app – On or Off, now they will have three -Never, While Using the App, Always.
 As of June 30, 2014, Philippe Laffont's Coatue Management owns over 5.8 million shares in Facebook Inc (NASDAQ:FB) and Carl Icahn's Icahn Capital LP owns over 52 million shares in Apple Inc. (NASDAQ:AAPL).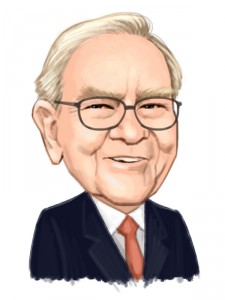 Free Report: Warren Buffett and 12 Billionaires Are Crazy About These 7 Stocks
Let Warren Buffett, David Einhorn, George Soros, and David Tepper WORK FOR YOU. If you want to beat the low cost index funds by an average of 6 percentage points per year look no further than Warren Buffett's stock picks. That's the margin Buffett's stock picks outperformed the market since 2008. In this free report, Insider Monkey's market beating research team identified 7 stocks Warren Buffett and 12 other billionaires are crazy about. CLICK HERE NOW for all the details.
Suggested Articles:
Best Selling Products of All Time