Facebook Inc. (NASDAQ:FB) is primed to be sufficiently chummy with advertisers after unveiling a platform it believes can tackle current marketing challenges, consequently give it an advantage against Google Inc. (NASDAQ:GOOG) on digital advertising.  Atlas is what Facebook believes will enhance people-based marketing allowing marketers to reach mass-audience with targeted advertisements.
Facebook Inc. (NASDAQ:FB) has built Atlas on a completely new code base as it seeks to be effective in ensuring that all online campaigns involving advertisements always end up in actual sales offline. The new platform is also set to be of benefit to marketers in solving common cross-device marketing challenges.
Atlas is different from other digital advertising platforms as it not only allows for targeted advertising, but also comes with measurement capabilities that will allow marketers to analyze media capabilities. Valuable data attained from the platform can also be used to device better optimization decisions. Atlas is expected to provide Facebook Inc. (NASDAQ:FB) with another revenue stream as marketers continue to search for platforms that enhance targeted advertising.
 Atlas is set to counter cookies normally used for advertising, having been accused of being less accurate in terms of demographic targeting. Cookies other major flaw involves their inadequacy to measure customer purchase funnel especially on the offline world. The platform has already received its first customer in the name of Omnicom Group Inc. (NYSE:OMC).
Cross-device advertising challenges are set to be a thing of the past as connection of marketers with their consumers either on desktops, smartphones, and tablets is set to come to full realization. Facebook rich knowledge of its user's age, gender, and preference is also expected to be of great benefit to marketers in airing ads to specific audiences.
 Mobile adverting has been a tall order for Facebook in implementation but with Atlas, things are destined to change while contributing a greater chunk of the company's total revenue. Facebook has over the years relied on its social platform for advertising, Atlas is now expected to give it the capacity of venturing more into other sites.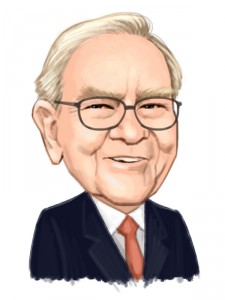 Free Report: Warren Buffett and 12 Billionaires Are Crazy About These 7 Stocks
Let Warren Buffett, David Einhorn, George Soros, and David Tepper WORK FOR YOU. If you want to beat the low cost index funds by an average of 6 percentage points per year look no further than Warren Buffett's stock picks. That's the margin Buffett's stock picks outperformed the market since 2008. In this free report, Insider Monkey's market beating research team identified 7 stocks Warren Buffett and 12 other billionaires are crazy about. CLICK HERE NOW for all the details.
Suggested Articles:
Top Accounting Scandals of All Time