An article on Wall Street Journal has claimed that Facebook Inc (NASDAQ:FB) is tracking its users for advertisement and some other purposes using a special code known as Pixel code. Whenever a user signs up for Facebook Inc (NASDAQ:FB)'s social media platform, the company prompts it to read the user agreement and terms of service, which is mostly ignored by a majority of users. This agreement has a clause in which Facebook Inc (NASDAQ:FB) has reserved a right to track the user and secret data for making the experience better. The article claims that Facebook Inc (NASDAQ:FB) is using this clause in a negative way. The website stores cookies on the users' devices. A special Pixel code communicates with the cookie.
Facebook Inc (NASDAQ:FB) crafts ads and target it users with the specific suggestions and data because of this code. The article claims that because of this code, Facebook can even track the browsing habits of users apart from Facebook. That means all your browsing, interests and online activities are being tracked by Facebook. Facebook Inc (NASDAQ:FB)'s site uses this data to sell to the advertisers and generate revenue. WSJ claims that many companies are paying Facebook to share user data so that they can make ads according to the interest of users.
The article says that users can see what data is being used by Facebook Inc (NASDAQ:FB) from their profile. If a user clicks on x" or the "v" sign on the top right corner of any ad on Facebook Inc (NASDAQ:FB)'s website, he will see an "ads preferences" option. This option shows all the data and characteristics which Facebook uses for ads.
Facebook Inc (NASDAQ:FB) has always denied the notion that it sells user data to advertisers but with every passing day, studies and researches are exposing the company's alleged breach of privacy policies.
Philippe Laffont's Coatue Management owns over 5.8 million shares of Facebook Inc (NASDAQ:FB).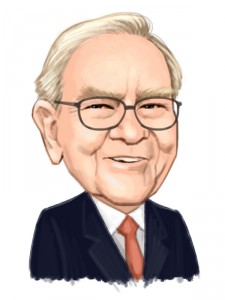 Free Report: Warren Buffett and 12 Billionaires Are Crazy About These 7 Stocks
Let Warren Buffett, David Einhorn, George Soros, and David Tepper WORK FOR YOU. If you want to beat the low cost index funds by an average of 6 percentage points per year look no further than Warren Buffett's stock picks. That's the margin Buffett's stock picks outperformed the market since 2008. In this free report, Insider Monkey's market beating research team identified 7 stocks Warren Buffett and 12 other billionaires are crazy about. CLICK HERE NOW for all the details.
Suggested Articles:
Most Sexually Active Countries