What is the best time to post on social media? Facebook Inc (NASDAQ:FB) and Twitter Inc (NYSE:TWTR) are the world's largest social networks and as such, are important tools for the digital marketer to reach out to an audience. According to Matt Kapko of CIO, there is a science to when a marketer should post to social networks.
Kapko said marketing through social networks such as the platforms made by Facebook Inc (NASDAQ:FB) and Twitter Inc (NYSE:TWTR) is somewhat akin to doing a science experiment. However, that experiment goes on for as long as a marketing campaign goes on, which is to say as long as a marketer is doing his or her job.
Marketers on these platforms have developed a "well-designed playbook for their activity on social media," Kapko points out, as a result of the constant push to get messages across. Nonetheless, he writes that marketers also know that opportunities on social media can come quick and without warning.
As such, he takes note of three main points to remember when using Twitter Inc (NYSE:TWTR)'s and Facebook Inc (NASDAQ:FB)'s to promote.
The first point the CIO senior writer makes is about the 5-3-2 rule. A popular rule of thumb for digital marketers, this principle posits that out of 10 posts on social media, people should make five posts about the content of others, three posts of content directly attributable to an organization or brand, and two posts that are not work related so as to show the human side of an organization or brand.
Kapko then points to a social media schedule developed by a company named Buffer. For Twitter, the team posts 14 times a day from midnight to 10 p.m. They don't post on the social network more than once an hour. On weekends, the team posts seven times a day from 3 a.m. to 9 p.m. or roughly every three hours. For Facebook, the team at Buffer posts twice a day, seven days a week at 10:08 a.m. and 3:04 p.m. For LinkedIn, they post once a day at 8:14 a.m. with no posts scheduled for weekend.
Nonetheless, beyond identifying key posting times such as what the team at Buffer did, Kapko says that organizations should be more worried about the content that they have. Citing a recent study by Adobe Systems Incorporated (NASDAQ:ADBE), the CIO senior writer notes that social engagement is being driven more by comments and shares. The type of content shared has a great effect on how much it will be commented on and shared.
For example, the study cited says that images are better than plain text posts. He said that text posts have engagement rates of under 1%. On the other hand, posts that contain links have engagement that has increased 25% year-over-year and 58% quarter-over-quarter. For posts with links engagement increased 77% year-over-year and 167% quarter-over-quarter.
One thing to remember though as pointed out by the Kapko is to remember key times when posting to Twitter Inc (NYSE:TWTR) and Facebook Inc (NASDAQ:FB) drives more engagement. For example, he said that people on Facebook play more videos and make comments, shares and likes on Fridays. The end of the work week accounts for nearly 25% of video plays, 17% of all comments, 16% of all likes, 16% of shares, Kapko says. As for a specific time of day, research yields varied conclusions but Kapko says that it's generally best to post from 9 a.m. to 7 p.m.
By June 30, John Thaler's Jat Capital Management reported that it owns over 7.3 million shares in Twitter Inc (NYSE:TWTR). Meanwhile, Karthik Sarma's Srs Investment Management reported that it had 5 million Facebook Inc (NASDAQ:FB) shares also by the end of the second quarter of the year.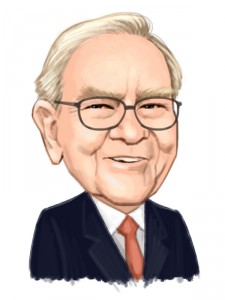 Free Report: Warren Buffett and 12 Billionaires Are Crazy About These 7 Stocks Let Warren Buffett, David Einhorn, George Soros, and David Tepper WORK FOR YOU. If you want to beat the low cost index funds by an average of 6 percentage points per year, look no further than Warren Buffett's stock picks. That's the margin Buffett's stock picks outperformed the market since 2008. In this free report, Insider Monkey's market beating research team identified 7 stocks Warren Buffett and 12 other billionaires are crazy about. CLICK HERE NOW for all the details.
Suggested Articles:
Cheapest Boarding Schools in America
Best Summer Jobs For College Students