The internet is currently flooded with the news and reviews about the upcoming social network, Ello. Ello's main popularity feature is that it is dubbed as an anti-Facebook social network that will eat the biggest social media giant the internet has seen in the decade. In an article on The Guardian, Ruby J Murray compared Facebook Inc (NASDAQ:FB)'s website with Ello and predicted an end of Facebook Inc (NASDAQ:FB) between the lines. She said that currently, nothing can be said about how Ello will annihilate Facebook Inc (NASDAQ:FB) because the new social media platform is still not out.
Recently, Ello's team had to shut the invites feature, the primary connecting feature of this website, after the website experienced a never ending traffic from new users. Currently, more than 31,000 applied to become beta testers of Ello. The upcoming network raised $435,000 in venture capital. These figures depict the potential of this website.
According to Murray, there are two primary reasons why adults are moving out from Facebook. The first is its interference in the user data. Facebook Inc (NASDAQ:FB) controls the news feeds and makes a complete check on user habits. This depletes the sense of trust in the social media platform. Second reason behind Facebook Inc (NASDAQ:FB)'s likely dilution is the lack of proper data structuring feature. Users cannot see their thoughts, links, books and catalogues on Facebook in an interesting way.
Unlike Facebook Inc (NASDAQ:FB), Ello has no ads. Its interface is pretty much interesting and has a separate "Noise" section which shows you some content and posts shared by users that are not in your circle. GIF images are supported in Ello, another feature that is still not present in Facebook Inc (NASDAQ:FB)'s platform.
There are 1.32 billion active monthly users of Facebook and an average American spends 243 hours a year  on Facebook Inc (NASDAQ:FB)'s website, but things will dry down and eventually, Facebook Inc (NASDAQ:FB) will not be the top social platform anymore, thinks Murray.
Philippe Laffont's Coatue Management owns over 5.8 million shares of Facebook Inc (NASDAQ:FB).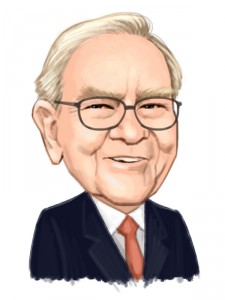 Free Report: Warren Buffett and 12 Billionaires Are Crazy About These 7 Stocks
Let Warren Buffett, David Einhorn, George Soros, and David Tepper WORK FOR YOU. If you want to beat the low cost index funds by an average of 6 percentage points per year look no further than Warren Buffett's stock picks. That's the margin Buffett's stock picks outperformed the market since 2008. In this free report, Insider Monkey's market beating research team identified 7 stocks Warren Buffett and 12 other billionaires are crazy about. CLICK HERE NOW for all the details.
Suggested Articles: