Facebook Inc (NASDAQ:FB) acquired Instagram for $1 billion in 2012. This move by Facebook CEO, Mark Zuckerberg was criticized widely by many. In 2014, Facebook acquired Oculus Rift, the company which creates Virtual Reality headsets for $2 billion. Piper Jaffray's Gene Munster talked on CNBC about the Facebook Inc (NASDAQ:FB)'s acquisitions and future strategy.
Munster said that the survey conducted by Piper Jaffray indicated reduction in Facebook Inc (NASDAQ:FB)'s user engagement. He mentioned that the survey concentrated mainly on the US Teens. He added that the survey indicated a shift in engagement from Facebook onto the Instagram.
"[…] So it was a really wise move for them to acquire Instagram, […] once we see Instagram start to fade, that's going to be another question. Will Facebook do yet another acquisition? They have got a $200 billion market cap. That gives them a lot of flexibility to target some of these hit, fast, up and coming social networks," Munster said about Instagram acquisition.
When many suggested that it was a bad move from Facebook Inc (NASDAQ:FB) CEO to acquire Instagram, Munster thought that it was a smart move and it turned out to be a master stroke from Zuckerberg.
Munster feels that the recent acquisition of Facebook Inc (NASDAQ:FB), Oculus VR is yet another master stroke from Zuckerberg and co. He mentioned that the Oculus Rift Virtual Reality headset manufactured by Oculus VR has gone for beta testing to developers of Facebook. He added that Facebook Inc (NASDAQ:FB) could ultimately get contents and developers around the device. He said that this new device is going to revolutionize the technology for the next 10 to 20 years.
Munster mentioned that Oculus Rift is not fully explored yet. He added that it is open to developers to come up with new ideas and influence the future. He feels that the major reason for Facebook's acquisition of this company is mainly to give people the different experience of concerts and sports at the moment. He added that Facebook's ultimate goal might be to embed video streaming with this device.
As of 30 June, 2014, David Tepper's Appaloosa Management Lp hold around 3.6 million Facebook Inc (NASDAQ:FB) shares.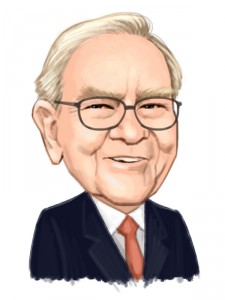 Free Report: Warren Buffett and 12 Billionaires Are Crazy About These 7 Stocks
Let Warren Buffett, David Einhorn, George Soros, and David Tepper WORK FOR YOU. If you want to beat the low cost index funds by an average of 6 percentage points per year look no further than Warren Buffett's stock picks. That's the margin Buffett's stock picks outperformed the market since 2008. In this free report, Insider Monkey's market beating research team identified 7 stocks Warren Buffett and 12 other billionaires are crazy about. CLICK HERE NOW for all the details.
Suggested Articles: