Facebook Inc (NASDAQ:FB) has been tracking its users' browsing habits even outside of its social platform for a long time.  The company allegedly shares this data with advertisers to help them target ads on users based on demographics, engagement attribute and some other factors that are important in revenue generation. But an article on Wall Street Journal has claimed that many online publishers, businesses and retailers have started limiting the access of their visitors' data to Facebook Inc (NASDAQ:FB)'s website because a free and open access to data for Facebook Inc (NASDAQ:FB) is hurting their revenue.
The article claimed that in the past three months, experts have seen that many famous websites are not sharing much data with Facebook. The reason behind this is the ads revenue and business. According WSJ, user data from different sites helps Facebook Inc (NASDAQ:FB) to target ads on its users. As a result, more advertisers will choose Facebook Inc (NASDAQ:FB)'s site as their preferred platform to target the users instead of websites. For example, if an advertiser wants to target sports fans with sports related ads, it will not choose ESPN, and rather it will go to some specific set of Facebook Inc (NASDAQ:FB)'s site users for the ads. This is a problem for famous websites.
Article quoted Vivek Vaidya, co-founder and chief technology officer at Krux Digital Inc, who thinks that famous publishers are worried about Facebook Inc (NASDAQ:FB)'s data tracking and they have certainly put a limit to this because it was hurting their revenues from ads business.
The article claimed that famous publishers and retailers like New York Times, AirBnb Inc, Williams-Sonoma Inc and Abercrombie & Fitch have reprogrammed their website's pixel codes in such a way that they transmit less data to Facebook. Facebook Inc (NASDAQ:FB) claims, according to the source, that online publishers are changing pixel codes to speed up website loading speeds.
Philippe Laffont's Coatue Management owns over 5.8 million shares of Facebook Inc (NASDAQ:FB).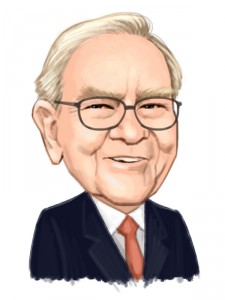 Free Report: Warren Buffett and 12 Billionaires Are Crazy About These 7 Stocks
Let Warren Buffett, David Einhorn, George Soros, and David Tepper WORK FOR YOU. If you want to beat the low cost index funds by an average of 6 percentage points per year look no further than Warren Buffett's stock picks. That's the margin Buffett's stock picks outperformed the market since 2008. In this free report, Insider Monkey's market beating research team identified 7 stocks Warren Buffett and 12 other billionaires are crazy about. CLICK HERE NOW for all the details.
Suggested Articles:
Best Financial Services Companies To Work For