Facebook Inc (NASDAQ:FB) currently has a complicated process to share the private moments with just selected few friends and family members. It is rumored that in an attempt to make it simple, Facebook has launched a new app named 'Moments', which enables simpler micro-sharing. Details of the new Facebook app was described in a 'TechCrunch' article.
Facebook Inc (NASDAQ:FB) employees are currently testing the functionalities of the app for fixing the bugs. The new app allows the user to create different set of tiles, each of which represent different set of close friends and family members. The user could be able to share to the tiles just by few clicks. This makes the process of sharing to selected few very simple.
Facebook Inc (NASDAQ:FB) has scrapped some of their apps recently without launching them to the public. There is a possibility that Facebook could either scrap this app too or rename the app before launching it to the public. When questioned about this new app, Facebook refused to comment stating that they don't respond to rumors. TechCrunch article confirmed that such app to simplify micro-sharing exists.
People who did not understand the current privacy settings of Facebook Inc (NASDAQ:FB) and who restrain themselves from sharing due to privacy concerns could benefit a lot from this new app. Facebook CEO, Mark Zuckerberg himself opened up in 2010 that only 5% of user base uses friends list due to complicated nature of the privacy setting in the platform. Some improvements were done subsequently, but nothing simplified it to the level that the user base hoped for.
In 2013, Zuckerberg said in an interview about the standalone apps in future.
"[…]if you have something like Groups, it's always going to be kind of second-class in the main Facebook app, or even messaging for that matter. In order to make these things really be able to reach their full potential, I do think over time we're going to have to create more specific experiences," Zuckerberg was quoted as saying.
'Moments' app needs to give some value to the user base in order to make it more successful over the main Facebook app. This app also shows the effort that Facebook Inc (NASDAQ:FB) is taking to gain the trust of users on privacy. Zuckerberg foretold that the user sharing would double every year, which could be possible through this new app.
Among the shareholders of Facebook Inc (NASDAQ:FB) is Coatue Management, led by Philippe Laffont. As of 30 June, 2014, they hold around 5.8 million company shares.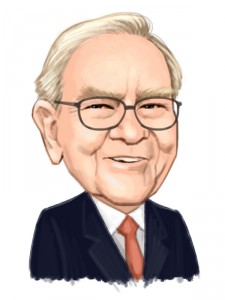 Free Report: Warren Buffett and 12 Billionaires Are Crazy About These 7 Stocks
Let Warren Buffett, David Einhorn, George Soros, and David Tepper WORK FOR YOU. If you want to beat the low cost index funds by an average of 6 percentage points per year look no further than Warren Buffett's stock picks. That's the margin Buffett's stock picks outperformed the market since 2008. In this free report, Insider Monkey's market beating research team identified 7 stocks Warren Buffett and 12 other billionaires are crazy about. CLICK HERE NOW for all the details.
Suggested Articles: