First Solar, Inc. (NASDAQ:FSLR) is increasingly focusing on expansion. The company is working not only towards improving efficiency of its solar panels, but also to expand its business to many more regions. As a recent post on TheStreet highlighted, First Solar, Inc. (NASDAQ:FSLR) efforts in trying to conquer the US solar market.
Whereas most of the Chinese manufacturers have abandoned using thin-film technology, First Solar, Inc. (NASDAQ:FSLR) is still pursing research in that area. According to the post, First Solar, Inc. (NASDAQ:FSLR) has achieved an efficiency level of 21%  in its research labs, but the company's solar panels still manage to convert only 17% of sunlight they receive into electricity.
It is mentioned in the post that analysts who cover the solar industry are still bullish on the stock and TA's predict a move to $80 levels based on the inverse head and shoulder bottom pattern that is forming on First Solar, Inc. (NASDAQ:FSLR)'s charts.
The company also recently won a contract to construct a 250-megawatt solar power plant in Nevada and its own solar power plant in Texas that will sell electricity in the spot market will start generating electricity soon.
According to the post, the utitlity-scale solar power projects match the capital expenditure based utility business model. They cost lesser on a per-watt basis, owing to the fact that financing, permits, construction and fittings attribute to 80% of their costs. First Solar, Inc. (NASDAQ:FSLR) has announced that it is in the process of getting the "hard cost" for solar projects down to 35 cents per watt by 2018, which will be half than what it costs now.
As of June 30, 2014, Cliff Asness' AQR Capital Management owns over 800,000 shares in First Solar, Inc. (NASDAQ:FSLR).
Disclosure: None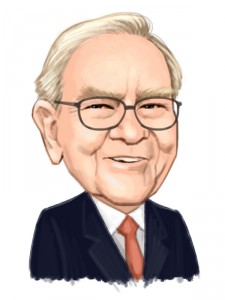 Free Report: Warren Buffett and 12 Billionaires Are Crazy About These 7 Stocks
Let Warren Buffett, David Einhorn, George Soros, and David Tepper WORK FOR YOU. If you want to beat the low cost index funds by an average of 6 percentage points per year look no further than Warren Buffett's stock picks. That's the margin Buffett's stock picks outperformed the market since 2008. In this free report, Insider Monkey's market beating research team identified 7 stocks Warren Buffett and 12 other billionaires are crazy about. CLICK HERE NOW for all the details.
Suggested Articles:
Most Popular Fast Food Chains In America