When Google Inc (NASDAQ:GOOGL) announced today that it has added to Open edX the ability to use over 60 external authentication providers.  Apart from its own Course Builder project Google Inc (NASDAQ:GOOGL) also shares a partnership with edX. Google Inc (NASDAQ:GOOGL) announced this news in a post on its Google for Education blog.
edX is a non-profit organization that through its software Open edX allows users to create educational content and deliver it to other users across the world, anytime of the day. Earlier, it was necessary for users of edX to create a separate account before using the services, but now they can sign in to edx.org directly through their Google or Facebook accounts. The over 6o external authentication providers that have been added, have support for everything which includes custom university single sign-on systems and open standards like OAuth 2.0 or OpenID.
As of June 30, 2014, Ken Fisher's Fisher Asset Management owns over 700,000 shares in Google Inc (NASDAQ:GOOGL).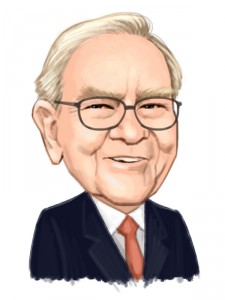 Free Report: Warren Buffett and 12 Billionaires Are Crazy About These 7 Stocks
Let Warren Buffett, David Einhorn, George Soros, and David Tepper WORK FOR YOU. If you want to beat the low cost index funds by an average of 6 percentage points per year look no further than Warren Buffett's stock picks. That's the margin Buffett's stock picks outperformed the market since 2008. In this free report, Insider Monkey's market beating research team identified 7 stocks Warren Buffett and 12 other billionaires are crazy about. CLICK HERE NOW for all the details.
Suggested Articles:
Most OP Characters in League of Legends