Google Inc (NASDAQ:GOOGL) has revealed that it has partnered with third party applications developers to launch Google Drive for Work.
The new addition to the Google Inc (NASDAQ:GOOGL) Drive service is being launched as the company continues its push into the enterprise space with its solutions.
According to the technology veteran, the new extension of its storage service "extends the reach of business applications by taking content that previously was only available in a single application, and making it available across multiple applications — all while maintaining security."
The company said that using third party apps which can now integrate directly with Drive as a result of this newly launched product, employees in different divisions of the company or even in different companies can directly share information through third party applications via the Google Drive platform.
Google Inc (NASDAQ:GOOGL) said that for example, a marketing team can create collateral and store it in Drive for their colleagues in a sales department to access even through applications not made directly by the search and advertising giant, say for example through a salesforce automation application.
In conjunction with this announcement, Google Inc (NASDAQ:GOOGL) shared a list of developers it has opened its Drive platform to. According to Google Inc, they have agreed to partner with Software as a Service (SaaS) application vendors such as Freshdesk, Insightly, MavenLink, Sage One, Smartsheet, Solve CRM, Xero and Zoho CRM for their new service.
Furthermore, the company is promising that this batch of third party applications developers is "only the beginning".
"We'll continue to work with our ecosystem so the most popular applications, and those that are most frequently used within our community, can help businesses store and access all of their content in Drive," the company wrote.
Boykin Curry's Eagle Capital Management reported a stake in Google Inc (NASDAQ:GOOGL) comprised of 791,934 shares by the end of the second quarter.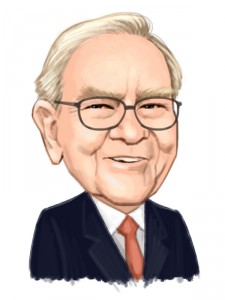 Free Report: Warren Buffett and 12 Billionaires Are Crazy About These 7 Stocks Let Warren Buffett, David Einhorn, George Soros, and David Tepper WORK FOR YOU. If you want to beat the low cost index funds by an average of 6 percentage points per year, look no further than Warren Buffett's stock picks. That's the margin Buffett's stock picks outperformed the market since 2008. In this free report, Insider Monkey's market beating research team identified 7 stocks Warren Buffett and 12 other billionaires are crazy about. CLICK HERE NOW for all the details.
Suggested Articles:
Most Powerful Countries In the World