Google Inc (NASDAQ:GOOGL) slowly winding down its efforts to push Google+ to new users leaves an important bequest to the internet giant, a report from Quartz's Leo Mirani points out.
The commentary about Google Inc (NASDAQ:GOOGL) comes after the company is reported to have stopped automatically signing up people for Google+ once they sign up for services like Gmail or Google Drive.
"What started as a competing social network left Google with a robust identity service. And that's what it needs to ensure it remains attractive in the new world of advertising," Mirani wrote.
According to Mirani, most people nowadays are always signed up while casually browsing the internet. The utility of browsers such as Google Inc (NASDAQ:GOOGL)'s own Chrome and mobile operating systems such as Android which requires signing in has resulted to the rise of this phenomenon, the writer said.
He noted that signed in users are "tremendously valuable" to the advertising industry as it allows for tracking advertising effectiveness and purchase patterns. This is why Facebook Inc (NASDAQ:FB) with its social network is valuable to advertisers, he said.
In addition to providing Google Inc (NASDAQ:GOOGL) with an identity service, Mirani said that Google+ should be credited as having given the company a "consolidating force."
"Just as Google's much-contested 2012 privacy policy change allowed the company to bring together user data from its disparate services, Google+ was about merging the different identities people used for Gmail, YouTube, Blogspot, and other Google service," Mirani wrote.
According to Quartz, it has confirmed that people are no longer automatically signed up for Google+ when they sign up for Gmail by creating a new Gmail account themselves. Furthermore, a Google Inc spokesperson is quoted as saying that the company has changed its policy and gives the option to the user to create a Google+ account at a later time when they do want to publicly share things with their Google account.
Google Inc (NASDAQ:GOOGL) investors includes David Tepper's Appaloosa Management Lp which reported 442,259 Class A shares in the company by the end of the second quarter.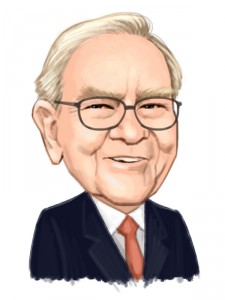 Free Report: Warren Buffett and 12 Billionaires Are Crazy About These 7 Stocks Let Warren Buffett, David Einhorn, George Soros, and David Tepper WORK FOR YOU. If you want to beat the low cost index funds by an average of 6 percentage points per year, look no further than Warren Buffett's stock picks. That's the margin Buffett's stock picks outperformed the market since 2008. In this free report, Insider Monkey's market beating research team identified 7 stocks Warren Buffett and 12 other billionaires are crazy about. CLICK HERE NOW for all the details.
Suggested Articles: