Google Inc (NASDAQ:GOOGL) has revealed that it is allocating 600 million euros (about $773 million) to build a new data center in Eemshaven, the Netherlands.
The internet veteran said in its announcement that the investment in a new data center in Europe is to keep up with demand for Google Inc (NASDAQ:GOOGL) services such as Gmail and YouTube.
"It's much more efficient to build a few large facilities than many small ones. Eemshaven enjoys a direct cable connection to two major European Internet hubs, London and Amsterdam. In the Eemshaven, we've found a great community in a great location that meets the needs to become a backbone for the expanding Internet," Google said of its choice to build the new facility in the community.
The construction of the new data center will be in the next four years during which the company expects to hire 1,000 people to build the facility. After being completed, Google Inc (NASDAQ:GOOGL) said that it will be hiring 150 people to run the data center.
According to the internet search and advertising giant, the 150 permanent position which will be created for the project will not all require doctorate degrees in computer science. The company said it would also need to hire catering, facilities and security staff in addition to IT technicians and electrical and mechanical engineers.
Google Inc (NASDAQ:GOOGL) has three other data centers in Europe which are located in Belgium, Finland and Ireland. The company has over 10 data centers around the world. The first two data centers of the company in Asia – located in Singapore and Taiwan – became operational just last December.
The company is also highlighting the environment-friendly features of this new facility. Saying that this data center will "use 50% less energy than a typical datacenter," the company said that it intends to operate the new center using renewable energy. It will also reportedly use naturally-available resources such as cold air and grey water to cool their servers.
Google Inc (NASDAQ:GOOGL) investors includes Ken Fisher's Fisher Asset Management which reported 745,519 Class A shares in the company by the end of the second quarter of the year.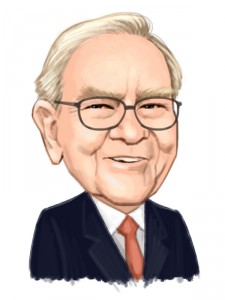 Free Report: Warren Buffett and 12 Billionaires Are Crazy About These 7 Stocks Let Warren Buffett, David Einhorn, George Soros, and David Tepper WORK FOR YOU. If you want to beat the low cost index funds by an average of 6 percentage points per year, look no further than Warren Buffett's stock picks. That's the margin Buffett's stock picks outperformed the market since 2008. In this free report, Insider Monkey's market beating research team identified 7 stocks Warren Buffett and 12 other billionaires are crazy about. CLICK HERE NOW for all the details.
Suggested Articles:
Highest Paying Jobs In the World