Google Inc (NASDAQ:GOOGL) is in the process of expanding their Fiber business by enabling faster internet service to multiple cities in US. In an effort to speed up this effort, they hired former Senior VP and GM of QUALCOMM, Inc. (NASDAQ:QCOM), Dennish Kish as the new boss of their fiber business. Kish replaced Milo Medin as the VP of Google Fiber. Details of Kish's appointment and his goals for the company were described in a 'CNET' article.
Kish has taken up the proceedings with Google Inc (NASDAQ:GOOGL) Fiber since July, but was first reported earlier this week by the WSJ. Google is currently offering 1,000 Mbps internet connection in only a couple of cities, Kansas City and Provo. First phase of their expansion plan includes Austin. Slowly they will be expanding to as many as 34 cities in US.
Fiber technology increases the internet speeds by replacing the electric signals with pulse of light. Though, many cities in US are limited to broadband due to the deals made by companies with local government. Many internet providers like Comcast Corporation (NASDAQ:CMCSA) and Verizon Communications Inc. (NYSE:VZ) has invested in rewiring pre 2010. Post which, Google Inc (NASDAQ:GOOGL) started striking deals with local city authorities to lay fiber networks starting from Kansas City.
Google Inc (NASDAQ:GOOGL)'s efforts to increase the internet speeds is stirring things among the competition and pushing them to go for faster internet offerings. Google also has taken some initiative like air-balloon Wi-Fi plan and acquisition of Titan Aerospace to engage larger population online.
Many other internet provides like AT&T Inc. (NYSE:T) and CenturyLink, Inc. (NYSE:CTL) laid out plans for gigabit internet following the Google model. Google eventually benefits from more internet consumption even though they lose in the internet provider market. But Google Inc (NASDAQ:GOOGL) is not ready to give up on the fiber business, which is clear from the appointment of more experienced Kish into the mix. Kish's added expertise would bring in more speed into the business.
Among the shareholders of Google Inc (NASDAQ:GOOGL) is Duquesne Capital, led by Stanley Druckenmiller. As of 30 June, 2014 they hold around 260,000 company shares.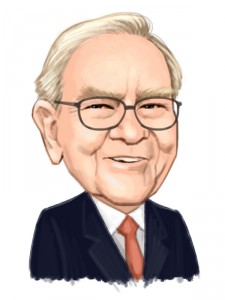 Free Report: Warren Buffett and 12 Billionaires Are Crazy About These 7 Stocks
Let Warren Buffett, David Einhorn, George Soros, and David Tepper WORK FOR YOU. If you want to beat the low cost index funds by an average of 6 percentage points per year look no further than Warren Buffett's stock picks. That's the margin Buffett's stock picks outperformed the market since 2008. In this free report, Insider Monkey's market beating research team identified 7 stocks Warren Buffett and 12 other billionaires are crazy about. CLICK HERE NOW for all the details.
Suggested Articles: