Google Inc (NASDAQ:GOOGL) project glass is the next new wearable technology that might revolutionize the market. Google Glass has numerous capabilities including the ability to do hands free texting. Many presumed that the Google Glass might enable texting while driving capability. Psychological Researcher at University of Central Florida, Ben Sawyer conducted some independent study to test the texting while driving capability of Google Glass. The test findings were elaborated in a Reuters article.
The study conducted by Sawyer revealed that Google Inc (NASDAQ:GOOGL)'s Glass is as riskier as Smartphone for texting while driving.
"When you look at how fast people react to an unexpected traffic event – how fast they slam on their brakes, we didn't find a statistically significant difference between Google Glass and smartphones," Sawyer was quoted as saying.
Many studies revealed that texting while driving through smartphones increases the probability of crashes and near-crashes. Due to this 44 American states banned the texting while driving. Eight states have amended that ban, by adding texting using Google Glass while driving to the list.
Sawyer mentioned that the presumption by many Google Inc (NASDAQ:GOOGL) lovers about ease of texting while driving using Google Glass is not correct. They argue that the eyes still remain fixed on the road and hands still control the vehicle while texting using Google Glass. But Sawyer has other belief that looking and seeing are two different things. He said that the people remain distracted from texting even though they are looking at the roads.
Nearly 40 people took part in the study conducted by Sawyer, which let the user text about arithmetic problem using Google Inc (NASDAQ:GOOGL)'s Glass and a smartphone in a simulator. The user encounters sudden braking of the vehicle in front of him in the simulator while texting.
The test data concluded that the smartphone users maintained more space between their vehicle and the one in front of them, when compared to Google Glass users. Sawyer mentioned that Google Glass had an advantage over the smartphone, which allowed the user to regain the speed much faster after a near accident. He added that the technological advancements might help solving this distraction issues associated with Google Glass.
Sawyer said that the Google Glass might be very helpful for military and emergency personnel, where the safety depend completely on the information collected using the glasses.
"You can tell a teenager to stay off the phone when driving. It's much harder to tell a person in a military context or emergency services context. Driving isn't the most dangerous thing they do," Sawyer was quoted as saying.
Among the shareholders of Google Inc (NASDAQ:GOOGL) is Fisher Asset Management led by Ken Fisher. As of 30 June, 2013, they hold around 700,000 company shares.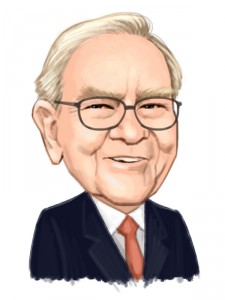 Free Report: Warren Buffett and 12 Billionaires Are Crazy About These 7 Stocks
Let Warren Buffett, David Einhorn, George Soros, and David Tepper WORK FOR YOU. If you want to beat the low cost index funds by an average of 6 percentage points per year look no further than Warren Buffett's stock picks. That's the margin Buffett's stock picks outperformed the market since 2008. In this free report, Insider Monkey's market beating research team identified 7 stocks Warren Buffett and 12 other billionaires are crazy about. CLICK HERE NOW for all the details.
Suggested Articles: