Google Inc (NASDAQ:GOOGL) investing more into YouTube Space is also an opportunity to profit off of GoPro Inc (NASDAQ:GPRO) for investors, Hitha Prabhakar said in a discussion on Fox Business Network.
The comment about Google Inc (NASDAQ:GOOGL) and GoPro Inc (NASDAQ:GPRO) come as the "Making Money" team were discussing an announcement made by the internet giant that it is putting more money into providing creators on YouTube with the tools they need to succeed. This program is being handled by Google Inc through the YouTube Space in Los Angeles.
"I think the real investment opportunity here is GoPro Inc (NASDAQ:GPRO). I mean, when you put production into the hands of everyone else, where do you think people are going to get that equipment? GoPro, yes it's a camera that costs upwards of $300, but when you want to start making money off of these YouTube videos that's where you're going to go ahead and do it," Prabhakar said.
The Fox Business Network team noted that Google Inc (NASDAQ:GOOGL)'s YouTube has really opened up a new industry where regular folks can now earn as much as over $1 million a month through creating videos.
Google Inc (NASDAQ:GOOGL)'s push to support more creators on YouTube is seen as the technology giant wanting to attract more and more viewers to its streaming website which has already attracted people off of watching regular television, the Fox Business Network team noted.
Meanwhile, since its debut in June, GoPro Inc (NASDAQ:GPRO) has climbed to near $70 per share up from its initial price of over $31. Prahbakar said that GoPro Inc (NASDAQ:GPRO) is aiming to start a content production division as questions about the company's long-term viability as a technology company were brought up in the discussion.
Boykin Curry's Eagle Capital Management reported owning 791,934 Google Inc (NASDAQ:GOOGL) Class A shares by June 30.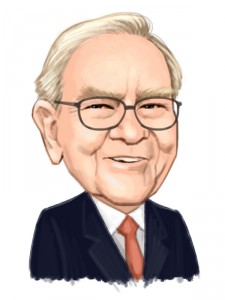 Free Report: Warren Buffett and 12 Billionaires Are Crazy About These 7 Stocks Let Warren Buffett, David Einhorn, George Soros, and David Tepper WORK FOR YOU. If you want to beat the low cost index funds by an average of 6 percentage points per year, look no further than Warren Buffett's stock picks. That's the margin Buffett's stock picks outperformed the market since 2008. In this free report, Insider Monkey's market beating research team identified 7 stocks Warren Buffett and 12 other billionaires are crazy about. CLICK HERE NOW for all the details.
Suggested Articles:
Best Selling Magazines In the World