Google Inc (NASDAQ:GOOGL) can be legally held responsible for the massive leak of risqué photos and videos of celebrities, Atty. Joe Tacopina told Neil Cavuto and fellow lawyer Randy Zelin in a discussion on Fox Business Network.
The comment about the internet giant was made by Tacopina after another Hollywood lawyer, Marty Singer of L.A.-based law firm Lively & Singer, threatened Google Inc (NASDAQ:GOOGL) with a lawsuit that seeks over $100 million for what he said is the role of the company in the scandal.
"They are an aider and abettor. They have a massive responsibility. First of all, these photos were obtained illegally…Google gave these criminals, if you will, a forum to post these illegal photographs," Tacopina said.
He also noted that what happened is that Google Inc (NASDAQ:GOOGL) was given notice of the illegality of the photos in question and were asked by Singer to remove these photos from search results. By virtue of the Digital Millennium Copyright Act, Tacopina said that the company is liable for failing to take down these results.
Tacopina said that the same process was applied to Twitter Inc (NYSE:TWTR) and the company expeditiously removed the content reported to them and denied people posting these content access to their site.
However, Atty. Randy Zelin disagrees that Google Inc (NASDAQ:GOOGL) should be prosecuted because of the massive celebrity nude photos leak. He said that the fault is with the hackers and that Google is not responsible for the whole of the internet.
Google has responded to the threat of a lawsuit by saying that they quickly took down "tens of thousands of photos" and "closed hundreds of accounts" when the incident happened.
Boykin Curry's Eagle Capital Management reported owning 791,934 Class A Google Inc (NASDAQ:GOOGL) shares by June 30.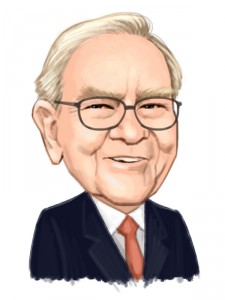 Free Report: Warren Buffett and 12 Billionaires Are Crazy About These 7 Stocks Let Warren Buffett, David Einhorn, George Soros, and David Tepper WORK FOR YOU. If you want to beat the low cost index funds by an average of 6 percentage points per year, look no further than Warren Buffett's stock picks. That's the margin Buffett's stock picks outperformed the market since 2008. In this free report, Insider Monkey's market beating research team identified 7 stocks Warren Buffett and 12 other billionaires are crazy about. CLICK HERE NOW for all the details.
Suggested Articles:
Most Powerful Countries In the World
Most Expensive Homes In the World