Google Inc (NASDAQ:GOOGL) and European authorities are currently in a debate regarding "right to be forgotten" rule, according to which, search engines are bound to remove the obsolete information online about any individual. Discussing Google Inc (NASDAQ:GOOGL) 's problems in Europe and the likely solution of this issue in a program on Bloomberg, Luciano Floridi, professor at Oxford Internet Institute said that the Google Inc (NASDAQ:GOOGL)  and European commissioners are near to a solution but there are still a lot of problems to be sorted out. He said that some areas of this issue are very clear and both parties understand them but the how the company will implement the strategies ruled by the European court of justice is the issue. Floridi thinks that the current problem has made this case face to face with another issue, which is freedom expression. He thinks that people are giving more priority to privacy as compared to freedom expression.
"I think there is a risk of overemphasizing one particular fundamental right, privacy, against another fundamental right, which is, the freedom of expression […]," said Floridi.
According to Floridi, the current issue about Google Inc (NASDAQ:GOOGL)'s privacy policies in Europe cannot be labelled as a tussle between US and Europe. He said that political biases, spying disasters and other policies have certainly hurt the circumstances and this is the reason why both parties are finding it hard to reach a solution yet.
Floridi said that both Google Inc (NASDAQ:GOOGL) and European authorities want to resolve this issue, they are just going through some difficult times which are making things unfavorable for a joint and unanimous decision.
David Tepper's Appaloosa Management Lp is one of the shareholders of Google Inc (NASDAQ:GOOGL), having  442,259 shares of the company.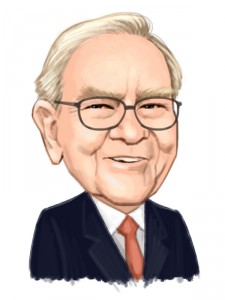 Free Report: Warren Buffett and 12 Billionaires Are Crazy About These 7 Stocks
Let Warren Buffett, David Einhorn, George Soros, and David Tepper WORK FOR YOU. If you want to beat the low cost index funds by an average of 6 percentage points per year look no further than Warren Buffett's stock picks. That's the margin Buffett's stock picks outperformed the market since 2008. In this free report, Insider Monkey's market beating research team identified 7 stocks Warren Buffett and 12 other billionaires are crazy about. CLICK HERE NOW for all the details.
Suggested Articles:
Most Expensive Cities In the World