Google Inc (NASDAQ:GOOGL) is helping schools and students across the world to get connected with each other by providing technology for a new education initiative, 'Scholas'. The company announced this development today in a blogpost on its Google for work official blog.
Scholas is being sponsored by the Vatican and is intended to connect over 500,000 across the globe by using Google Inc (NASDAQ:GOOGL)'s tools to provide remote teaching and e-learning. Pope Francis inaugurated the platform by joining students from schools in Israel, Turkey, Cameron, South Africa and Australia. Scholas uses Google Inc (NASDAQ:GOOGL)'s Hangouts to connect student and teachers across the world through video chat. Google Inc (NASDAQ:GOOGL) also revealed that Scholas will be integrating more tools, later this year, through Google Apps for Education and Classroom to make the experience more personalized for students.
As of June 30, 2014, Ken Fisher's Fisher Asset Management owns over 700,000 shares in Google Inc (NASDAQ:GOOGL).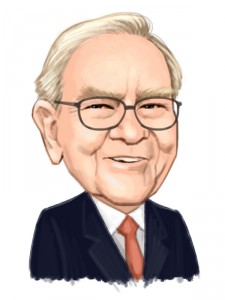 Free Report: Warren Buffett and 12 Billionaires Are Crazy About These 7 Stocks
Let Warren Buffett, David Einhorn, George Soros, and David Tepper WORK FOR YOU. If you want to beat the low cost index funds by an average of 6 percentage points per year look no further than Warren Buffett's stock picks. That's the margin Buffett's stock picks outperformed the market since 2008. In this free report, Insider Monkey's market beating research team identified 7 stocks Warren Buffett and 12 other billionaires are crazy about. CLICK HERE NOW for all the details.
Suggested Articles:
Most Powerful Countries In the World