Fans of Google Inc (NASDAQ:GOOGL)'s Android mobile operating system have one less reason not to choose Apple Inc. (NASDAQ:AAPL)'s iOS platform, Bloomberg's Sam Gobart said in his review of the new iPhone 6.
The comparison between Apple Inc. (NASDAQ:AAPL) and Google Inc (NASDAQ:GOOGL) comes after the Cupertino, California-based phones manufacturer recently unveiled the iPhone 6, iPhone 6 Plus and Apple Watch.
"If you're coming from Android, well, you've known about larger screen phones for years. But now that Apple makes one, you have one less reason to choose Android over iOS and I happen to think iOS is the better of the two," Gobart said.
The comment about the operating systems powering the Apple Inc. (NASDAQ:AAPL) iPhone and its rivals made by companies like Samsung Electronics Co. Ltd., LG Electronics Inc., and HTC Corp also comes after a graphic made by Ars Technica reviews editor Ron Amadeo comparing the iPhone 6 and the Nexus 4 which was launched two years ago went viral on the internet.  Google Inc (NASDAQ:GOOGL) is expected to debut the Nexus 6, also being called the Nexus X, its flagship vanilla Android experience phone, in the fourth quarter of the year.
Gobart goes on to say that the new iPhone 6's new bigger display has improved the iPhone experience a lot. Couple this with the thinner profile of the device, its improved hardware performance and button placements, enhanced software, bigger storage, more powerful battery and better camera and you have an all-around better device, Gobart added.
"Apple may have resisted making a large screen phone for a while but now that they have, they may have made the best one yet," the Bloomberg technology reporter said.
Meanwhile, in a recent interview on CNBC, legendary investor and tech entrepreneur Peter Thiel said that if he were to choose between Apple and Google, he would choose Google to invest in.
Google Inc (NASDAQ:GOOGL)'s investors includes David Tepper's Appaloosa Management Lp which reported 442,259 Class A shares in the internet giant by the end of the first half of the year.
Carl Icahn's Icahn Capital Lp is a major Apple Inc. (NASDAQ:AAPL) shareholder. The billionaire's hedge fund reported about 52.76 million shares in the technology juggernaut by the end of the second quarter of this year.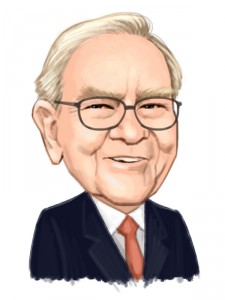 Free Report: Warren Buffett and 12 Billionaires Are Crazy About These 7 Stocks
Let Warren Buffett, David Einhorn, George Soros, and David Tepper WORK FOR YOU. If you want to beat the low cost index funds by an average of 6 percentage points per year look no further than Warren Buffett's stock picks. That's the margin Buffett's stock picks outperformed the market since 2008. In this free report, Insider Monkey's market beating research team identified 7 stocks Warren Buffett and 12 other billionaires are crazy about. CLICK HERE NOW for all the details.
Suggested Articles: