Is Google Inc (NASDAQ:GOOGL) a better investment than Apple Inc. (NASDAQ:AAPL)? Google Inc (NASDAQ:GOOGL) triumphed over Apple Inc. (NASDAQ:AAPL) as the better investment choice at the moment in a discussion among the Fast Money traders of CNBC.
Among Tim Seymour, Pete Najarian, Brian Kelly and Guy Adami, only Najarian chose Apple Inc. (NASDAQ:AAPL) as the company he will invest if asked now while the rest went with Google Inc (NASDAQ:GOOGL).
According to Najarian, he would chose Apple Inc. (NASDAQ:AAPL) over Google Inc (NASDAQ:GOOGL) at the moment because while he admittedly hates the Apple Watch, he thinks that this, along with their bigger phones, will be an area of growth for the company after they refine the product.
He also said that the new iPhone 6 and iPhone 6 Plus have put the Cupertino, California-based company back in the game especially in emerging or untapped markets such as China. He added that Google Inc has the market share which is why Apple Inc. has the potential to grab market share in the mobile space.
Nonetheless, Najarian's points about Apple Inc. (NASDAQ:AAPL) did not sway Seymour, Kelly and Adami who went with Google Inc (NASDAQ:GOOGL).
According to Seymour, he would rather invest in Google Inc which he said has figured out a way to keep growing over 20% year after year at a multiple that "makes sense". He said the company planted a lot of seeds in terms of innovation and their venture capital efforts and he thinks those seeds will bear fruit in the future. Seymour later noted that Google Inc is not only a search engine, it's essentially a retailer with other significant projects such as driverless cars.
Kelly, in defense of his choice of Google Inc, referenced comments made recently by legendary technology entrepreneur and investor Peter Thiel in which he also picked Google Inc over Apple Inc. Thiel said that in order for the iPhone-maker to keep its growth trajectory, the company needs to revolutionize another industry that will give them enough revenue that will be relatively as large as their income on phone sales.
Thiel said that a billion dollars in added revenue will not be enough if Apple Inc. wants to impact its balance sheets. Kelly also noted what Thiel said that the risk for Apple Inc. is that it loses the pricing power for its phones which means that if people do not get carrier-subsidized purchases, sales of the iPhone will not grow because people will be discouraged by the high retail price of the iPhone. Kelly said that Google Inc. also has a very innovative team working on new products.
For Adami, the key factor to choosing Google Inc over Apple Inc. is whether the iPhone and other products of the latter will be commoditized in a few years. He added that despite "everything they do to screw it up," he believes Google Inc will continue to be a "strong company".
Google Inc (NASDAQ:GOOGL) shareholders includes Boykin Curry's Eagle Capital Management which reported by the end of the second quarter 791,934 Class A shares in the company.
Apple Inc. (NASDAQ:AAPL) investors includes Philippe Laffont's Coatue Management which reported about 10.1 million shares in the iPhone maker by the end of the first half of the year.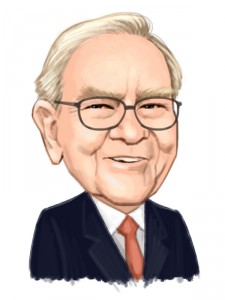 Free Report: Warren Buffett and 12 Billionaires Are Crazy About These 7 Stocks
Let Warren Buffett, David Einhorn, George Soros, and David Tepper WORK FOR YOU. If you want to beat the low cost index funds by an average of 6 percentage points per year, look no further than Warren Buffett's stock picks. That's the margin Buffett's stock picks outperformed the market since 2008. In this free report, Insider Monkey's market beating research team identified 7 stocks Warren Buffett and 12 other billionaires are crazy about. CLICK HERE NOW for all the details.
Suggested Articles:
Best Company Team Building Activities