Google Inc (NASDAQ:GOOGL) is quickly making its way in Europe. Despite of being under fire from the EU because of some antivirus issue, the tech giant sees Europe as an important domain for its future endeavors. Efficient data centers in Europe have been scarce, thanks to the regulatory problems and abrasive rules. But Google Inc (NASDAQ:GOOGL) has its own way to cease the markets. The company has announced that it is going to invest no less than $773 million in Netherlands over the next four years in the domain of datacenter.
Google Inc (NASDAQ:GOOGL) claimed that around 1,000 workers will be taking part in the construction of this giant complex. Google has already a state of the art facility in Eemshaven, which is close to the likely site of Google Inc (NASDAQ:GOOGL)'s next big thing in Netherlands. Google Inc (NASDAQ:GOOGL)'s main focus in the announcement was pronouncing the number of jobs and opportunities it will be creating with this mega project. There will be more than 150 permanent jobs at this complex. The completion date is around 2017 end. Google Inc (NASDAQ:GOOGL) said that the jobs will not require hefty PhD degrees in computer science. Jobs will be related to engineering, IT, mechanical and electrical engineering, catering and general administration.
Google Inc (NASDAQ:GOOGL) is planning to run this new Dutch data center on renewable energy. The data center will be 50% more energy efficient as compared to normal data centers, according to the announcement. The demand for internet service is so strong Europe that Google will keep expanding its operations even after this investment. Google Inc (NASDAQ:GOOGL) said that its current centers in Ireland, Finland, Belgium and Netherlands will keep working.
David Tepper's Appaloosa Management Lp is one of the shareholders of Google Inc (NASDAQ:GOOGL), having  442,259 shares of the company.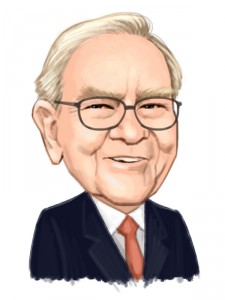 Free Report: Warren Buffett and 12 Billionaires Are Crazy About These 7 Stocks
Let Warren Buffett, David Einhorn, George Soros, and David Tepper WORK FOR YOU. If you want to beat the low cost index funds by an average of 6 percentage points per year look no further than Warren Buffett's stock picks. That's the margin Buffett's stock picks outperformed the market since 2008. In this free report, Insider Monkey's market beating research team identified 7 stocks Warren Buffett and 12 other billionaires are crazy about. CLICK HERE NOW for all the details.
Suggested Articles: