Marques Brownlee is a name that is taking the tech industry by storm. Many see him as a savior when in a dilemma about the kind of device to buy but to Google Inc. (NASDAQ:GOOGL), he is a marketing platform worth carrying a number of ads. During an interview on Fox Business, Marques reiterated that his hobby has turned out to be a reliable source of income through ads aired on his YouTube channel by Google.
His gadget review videos have become a must see among the young tech-lovers. Marketers have tried to tap into him with minimal success.
At only 20 years, old Marques has an amazing 1.8 million followers on his YouTube channel where he carries out physical reviews of various devices. He was the first one to review a supposedly leaked Apple Inc. (NASDAQ:AAPL)'s iPhone 6 before it was unveiled, carrying out a number of tests to ascertain how indestructible the screen was.
His growing YouTube presence caught the attention of former Google Inc. (NASDAQ:GOOGL)'s Exec, Vic Gundotra, who was at the time the head of Google Plus. Gundotra went on to label him the best tech reviewer on the planet. The constant hits that he gets on his YouTube channel has seen him share income with Google Inc. (NASDAQ:GOOGL) through ads that are' aired on his channel.
"I do make money from it there are the ads that show on the bottom of the video. […] So that revenue gets split between me and Google Inc. (NASDAQ:GOOGL) who's sharing or creating that space for the ads because they own YouTube," said Mr. Marques
The amount of money that Google Inc. (NASDAQ:GOOGL) shares with Marquees for airing ads on his timeline is enough to allow for the purchase of review gadgets. Marquees YouTube channel provides one of the best platforms that Google Inc. (NASDAQ:GOOGL) uses to air various digital ads because of the huge following that many marketers are in constant pursuit of, for targeted advertising.
Ken Fisher's Fisher Asset Management held 745,519 shares of Google Inc. (NASDAQ:GOOGL) at the end of the second quarter of 2014.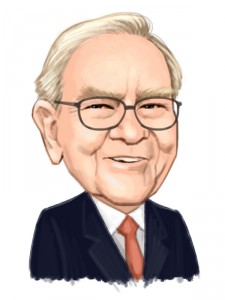 Free Report: Warren Buffett and 12 Billionaires Are Crazy About These 7 Stocks
Let Warren Buffett, David Einhorn, George Soros, and David Tepper WORK FOR YOU. If you want to beat the low cost index funds by an average of 6 percentage points per year look no further than Warren Buffett's stock picks. That's the margin Buffett's stock picks outperformed the market since 2008. In this free report, Insider Monkey's market beating research team identified 7 stocks Warren Buffett and 12 other billionaires are crazy about. CLICK HERE NOW for all the details.
Suggested Articles:
Top Fast Food Franchises to Buy