The 'right to be forgotten' on search engines is a topic that has refused to die away as Google Inc. (NASDAQ:GOOG) continues to hold meetings across Europe to discuss the same. The giant search engine is trying to devise a framework in which a ruling by the European Court of Justice needs to be implemented without causing any ripple between publishers and parties affected by certain content.
A standoff is already ensuing as to whether publishers of a material up for de-linking would have to give an approval before any of their publications is erased. Some of the publishers are of the opinion that Google Inc. (NASDAQ:GOOG) should go forth and de-list any of their material without permission then they would be violating the freedom of the press and other rights.
There has been a suggestion that a mutual agreement between people affected by a certain publication and publishers should be reached before any material is erased. Another point that was raised during the meeting in Paris was whether the general public would have to be notified when searching for material already de-listed.
Notifying the general public that certain material about an individual has been removed would always elicit suspicion and debate as to why the content was removed. The current ruling by the ECJ ordering Google Inc. (NASDAQ:GOOG) to de-link some content only applies in Europe. The ruling essentially paves way for people to  use other domains that are not based in Europe, such as Google.com, to get full access to content that is purportedly barred from viewership in Europe.
Notifying the public that some personal information about an individual has been removed may at times damage one's image even more, than when the information was online. Failure to notify people that certain content has been removed May also raise credibility issues about the reliability of search engines. Up to 135,000 requests have been received by Google Inc. (NASDAQ:GOOG) for delisting, thought to be linked to about 475,000 URLs.
Ken Fisher' Fisher Asset Management held 745,519 shares of Google Inc. (NASDAQ:GOOG) at the end of the second quarter of 2014.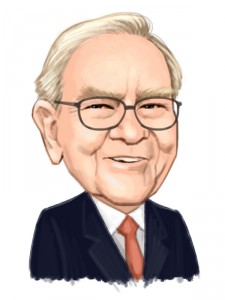 Free Report: Warren Buffett and 12 Billionaires Are Crazy About These 7 Stocks
Let Warren Buffett, David Einhorn, George Soros, and David Tepper WORK FOR YOU. If you want to beat the low cost index funds by an average of 6 percentage points per year look no further than Warren Buffett's stock picks. That's the margin Buffett's stock picks outperformed the market since 2008. In this free report, Insider Monkey's market beating research team identified 7 stocks Warren Buffett and 12 other billionaires are crazy about. CLICK HERE NOW for all the details.
Suggested Articles: