If there is one stock that is on fire, even when others are getting beaten down on Wall Street it is GoPro Inc (NASDAQ:GPRO). The company's stock has been on a ride like no other stock in recent times. The company's stock has returned over 200% since its debut in late June this year. Concerns regarding the company's valuation started surfacing as soon as the stock crossed the $50 mark, but instead of cracking GoPro Inc(NASDAQ:GPRO) now trades at above $80. Susquehanna International Group's Stacey Gilbert was recently on Bloomberg to discuss about how long investors can take a position cheaply in GoPro Inc (NASDAQ:GPRO) by using options.
"So, GoPro is one of the unique situations in the options it's a hard to borrow stock, what that means, it means that investors are willing to pay money to be short this stock. The stock itself trades at its price, if you can't actually short it; you can pay that money to be short it. The options are a forward contract, they recognize where investors believe this stock is going fundamentally […]<" Gilbert said.
Gilbert revealed that her firm doesn't covers GoPro Inc (NASDAQ:GPRO) fundamentally. Though, she suggested that investors who want to go long on the stock or are considering going long on the stock can do so at a discounted price. She revealed that if an investor goes for a combo option trade i.e. buying calls of a company at a specific strike price and shorting equal number of calls at the same strike price for the same expiry, they usually pay next to nothing for this trade in a hard to borrow stock. However,  GoPro Inc (NASDAQ:GPRO)'s December expiry $80 strike options present a unique opportunity where they could go for a combo trade and net $12 i.e. it would be equivalent to going long in GoPro Inc (NASDAQ:GPRO)'s stock at a price of $68 a share.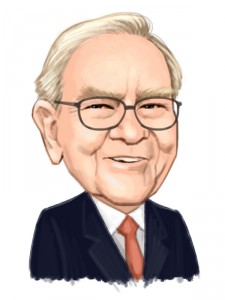 Free Report: Warren Buffett and 12 Billionaires Are Crazy About These 7 Stocks
Let Warren Buffett, David Einhorn, George Soros, and David Tepper WORK FOR YOU. If you want to beat the low cost index funds by an average of 6 percentage points per year look no further than Warren Buffett's stock picks. That's the margin Buffett's stock picks outperformed the market since 2008. In this free report, Insider Monkey's market beating research team identified 7 stocks Warren Buffett and 12 other billionaires are crazy about. CLICK HERE NOW for all the details.
Suggested Articles:
Most Popular Songs of All Time