GoPro Inc (NASDAQ:GPRO) shares soared to an all-time high in spite of the introduction of three new cameras earlier today. The main highlight of the GoPro's new cameras is the introduction of new entry level low cost model 'Hero' at $129 to cater to a large variety of customers. CNBC's Jon Fortt, Carl Quintanilla and Kayla Tausche discussed about GoPro's new cameras on CNBC.
Tausche mentioned that GoPro Inc (NASDAQ:GPRO)'s all three cameras will go on sale this Sunday. The entry level model 'Hero' has a battery capacity of just 2.5 hours, which might not be enough for all-day usage.
"[…] the low end, which is just simply called the Hero is interesting at $129, because it comes with a water proof enclosure, it's sort of build to fit into that. It also comes with the skeleton case that lets you get microphone sound out of it,' Fortt said about GoPro's entry level camera.
Fortt feels that the most interesting thing about the 'Hero' is the fact that GoPro Inc (NASDAQ:GPRO) has changed its better model in order to cater to wider variety of customers. He mentioned that the high end model which is called as 'Hero4 Black edition' is costlier than the previous high end model 'Hero3+' and is priced at $499. The 'Hero4 Black edition' has full 4K video recording capability at 30 frames per second.
The middle model, 'Hero4 Silver edition' is priced at $399. Fortt mentioned that the middle model is more similar to 'Hero3+' with LCD touch screen on the back. He mentioned that GoPro Inc (NASDAQ:GPRO) has revised their marketing strategy, with the ability to sell larger volumes of low end model. He thinks that high end might generate interest in the professionals and the middle model might cater to a different category of customers, which he called as prosumers.
"I think what you are going to see is the highest end version at $499, the black edition selling to professionals first. You see a little Silver in the Prosumer and holidays, the big kind of mass market buying season, when you will see that $129 Hero sell. Its kind of like that iPod Mini for GoPro," Fortt said.
He thinks that GoPro Inc (NASDAQ:GPRO) could gear up their sales volumes through this low end model and he suspected that they might have fixed better margins for this low end model.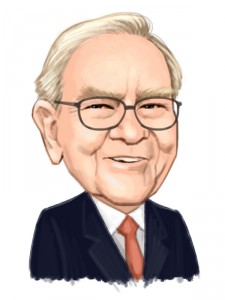 Free Report: Warren Buffett and 12 Billionaires Are Crazy About These 7 Stocks
Let Warren Buffett, David Einhorn, George Soros, and David Tepper WORK FOR YOU. If you want to beat the low cost index funds by an average of 6 percentage points per year look no further than Warren Buffett's stock picks. That's the margin Buffett's stock picks outperformed the market since 2008. In this free report, Insider Monkey's market beating research team identified 7 stocks Warren Buffett and 12 other billionaires are crazy about. CLICK HERE NOW for all the details.
Suggested Articles:
Jobs That Will Always Be Needed