GoPro Inc (NASDAQ:GPRO) unveiled its three new cameras on Monday targeting consumers from amateur to professional level in photography. GoPro's share price also soared up and reached an all-time high on Monday. Jim Cramer talked on CNBC about what's diving the GoPro's share prices up.
GoPro Inc (NASDAQ:GPRO)'s 'Hero' Model camera at $129 targets the amateur consumers, whereas the 'Her0 4 Black Editon' at $499 and 'Hero 4 Silver Edition' at $399 targets the professional consumers. Cramer mentioned that both professionals and non-professionals wanted to use the new GoPro products.
"[…] Professionals vs. Amateurs. Amateurs keep buying the stock, professional keep shorting it. Its now on that NASDAQ's 'hard to borrow' list. So you have got amateurs overwhelming it by liking the product and buying the stock and professional being confounded by the valuation. Who will win? All I can tell you is, you know how difficult it is to short on valuation," Cramer said about GoPro Inc (NASDAQ:GPRO)'s valuation.
Cramer added that the GoPro Inc (NASDAQ:GPRO)'s products are no longer for just the surfers and extreme snowboarders. He mentioned that everyone can get one of these, put it on, take videos and upload in Youtube. He mentioned that GoPro's ability to cater to wider customer base through their new products is driving its shares up.
GoPro Inc (NASDAQ:GPRO)'s Current Valuation is at $11.5 billion, which is almost double compared to the valuation when it went public earlier this year. Cramer mentioned that people who placed their bet on GoPro shares to short, hinged their belief on the fact that other companies like Sony Corp (NYSE:SNE) provides similar products. But Cramer believes that GoPro has its own ecosystem, which lets people shoot videos, edit them and share them to public.
Cramer also mentioned that even before the introduction of the new cameras, GoPro Inc (NASDAQ:GPRO)'s orders were doubled in this year.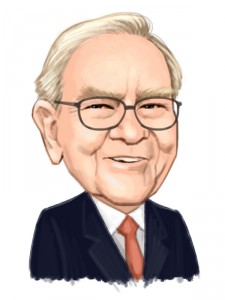 Free Report: Warren Buffett and 12 Billionaires Are Crazy About These 7 Stocks
Let Warren Buffett, David Einhorn, George Soros, and David Tepper WORK FOR YOU. If you want to beat the low cost index funds by an average of 6 percentage points per year look no further than Warren Buffett's stock picks. That's the margin Buffett's stock picks outperformed the market since 2008. In this free report, Insider Monkey's market beating research team identified 7 stocks Warren Buffett and 12 other billionaires are crazy about. CLICK HERE NOW for all the details.
Suggested Articles:
Top Places To See in Europe Before You Die