Reports stated that Apple Inc. (NASDAQ:AAPL) had setup a facility at Arizona for producing sapphire crystals, in partnership with GT Advanced Technologies Inc (NASDAQ:GTAT). This triggered many rumors that the next Apple Phone might have sapphire display in place of a normal glass display. But all the rumors were put to rest when the iPhone 6 and 6 Plus were launched with a normal glass display.  Raymond James Senior VP, Pavel Molchanov talked on CNBC about his perspective on Apple's exclusion of sapphire display for iPhone 6 and 6 Plus.
Molchanov said that it is almost impossible for GT Advanced Technologies Inc (NASDAQ:GTAT) to meet the street revenue consensus with just the possibility to use sapphire crystals in Apple Watch, as the iPhone is out of their grasp. There were talks around that there might be more opportunities to have sapphire display in phones by the end of 2015.
"[…] Apple's Plans are somewhat opaque by definition […] so I can't rule that out. But I think if Apple wanted to implement Sapphire across its broad portfolio, they could have easily revealed those plans two weeks ago at the product launch," Molchanov said.
Molchanov added that using sapphire increases the cost of the product, due the materials inherent higher price compared to glass. He mentioned that there are some technical downsides to sapphire display in phones. He said that the sapphire display phone consumes more battery power compared to a glass display phone. He pointed out that there are obvious advantages of using sapphire display which has better break and scratch resistance capability compared to glass.
Molchanov mentioned that an estimate showed $30 additional cost to watches with sapphire display, so he said that the additional cost for phones with sapphire display would be much higher. He feels that this reason might have pushed Apple Inc. (NASDAQ:AAPL) to exclude sapphire display in their iPhone 6 and 6 Plus.
Molchanov mentioned that GT Advanced Technologies Inc (NASDAQ:GTAT) will have a business update meet in a week. This is their first meeting after the iPhone 6 launch. Molchanov thinks that this meeting is very critical to get company's plans on meeting its revenue estimates. He added that the Apple announcement might have altered its plans for financial guidance.
Among the shareholders of Apple Inc. (NASDAQ:AAPL) is Icahn Capital Lp, led by Carl Icahn. As of 30 June, 2014, they hold around 52.8 million company shares.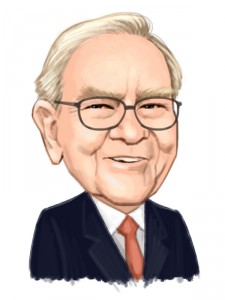 Free Report: Warren Buffett and 12 Billionaires Are Crazy About These 7 Stocks
Let Warren Buffett, David Einhorn, George Soros, and David Tepper WORK FOR YOU. If you want to beat the low cost index funds by an average of 6 percentage points per year look no further than Warren Buffett's stock picks. That's the margin Buffett's stock picks outperformed the market since 2008. In this free report, Insider Monkey's market beating research team identified 7 stocks Warren Buffett and 12 other billionaires are crazy about. CLICK HERE NOW for all the details.
Suggested Articles:
Most Expensive Countries To Fly To
Gang Infested Cities in America