Most people, who use internet, already have accounts with Facebook Inc (NASDAQ:FB). The company arguably has the largest user base among all companies across industries, but rather than a thing to rejoice about it is also a cause of concern. The concern for Facebook Inc (NASDAQ:FB) is how will it grow further, how will it get more people connected through its social network. The answer to that lies in making Internet accessible to more and more people and that is exactly what the company is trying to do. Facebook Inc (NASDAQ:FB) is trying to get more people on board the Internet through internet.org initiative. It was revealed on internet.org website recently that Facebook Inc (NASDAQ:FB)'s CEO, Mark Zuckerberg, will keynote the first internet.org summit in New Delhi, India, next week.
The post on the website also highlighted a recent report from McKinsey & Company, "Offline and falling behind: Barriers to Internet adoption". The research for this report was done in collaboration with Facebook Inc (NASDAQ:FB). According to the report, there are still 4.4 billion people in the world, who are outside of the fold of Internet. It also points out that 3.4 billion people of those 4.4 billion people reside within 20 countries and in between 1.1billion to 2.8 billion people.  In line with perception, the report found out that women are 25 percent to be less connected to the Internet than men.
"Internet Barriers Index", is a ranking table that the report has introduced which ranks 25 countries on the basis of the severity of barriers they face in making Internet accessible to a large part of their population.
As of June 30, 2014, Philippe Laffont's Coatue Management owns over 5.8 million shares of Facebook Inc (NASDAQ:FB).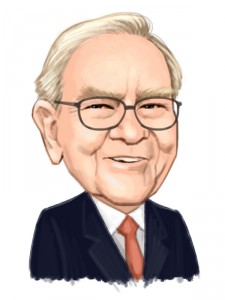 Free Report: Warren Buffett and 12 Billionaires Are Crazy About These 7 Stocks
Let Warren Buffett, David Einhorn, George Soros, and David Tepper WORK FOR YOU. If you want to beat the low cost index funds by an average of 6 percentage points per year look no further than Warren Buffett's stock picks. That's the margin Buffett's stock picks outperformed the market since 2008. In this free report, Insider Monkey's market beating research team identified 7 stocks Warren Buffett and 12 other billionaires are crazy about. CLICK HERE NOW for all the details.
Suggested Articles:
Most Expensive Cities To Rent In the World