Google Inc (NASDAQ:GOOGL) and Facebook Inc (NASDAQ:FB) are conducting their business operations in India. Former BJP leader, Govindacharya has filed a case, raising concerns against the usage of e-mail  services by offshore providers for official purposes by government officials. His Public Interest Litigation (PIL) also mentioned the tax evasion by the offshore providers like Facebook Inc (NASDAQ:FB). A Bench of Justices, Badar Durrez Ahmed and Siddharth Mridul from Delhi High Court has recently questioned the logic behind Facebook Inc (NASDAQ:FB) evading taxes and Google Inc (NASDAQ:GOOGL) paying services tax. Details of High Court proceedings were published in a 'Times of India' article.
"How is Google paying (service tax), but not Facebook? How is Facebook exempted? We are finding it difficult to understand," Delhi High Court Judges were quoted as saying.
Google Inc (NASDAQ:GOOGL)'s mail services were widely used in India even by Government official for some official communications. The PIL raised concern against the usage, demanding a email policy from government. The bench of justices also questioned the central government on various issues. They asked if government is aware of the data sale by social media sites and also the targeted advertisement services provided by these sites to the users.
Govindacharya's Advocate Virag Gupta has raised these issues in front of the court and the judges obliged by putting these questions back to the government.
The government advocate, Sanjeev Narula came out with the response stating that the Facebook Inc (NASDAQ:FB) has no offices in India, whereas Facebook India has offices in special economic zones in the country, which provides them the tax exemption.
The bench of justices wanted government to dig up more information regarding the remittances made to the Facebook and the details of the transactions between various domestic companies and its inclusion in nature of the services.
"Find out what they (transactions) are? Whether they are chargeable and whether the services provided, if any, are by entities in India or from outside. File a better affidavit on the service tax as well as on the social media guidelines," the judges were quoted as saying during proceedings.
The court also wanted to know if the government has come out with an email policy for government officials. The court reconvened the proceedings to Oct 1.
  As of 30 June, 2014, David Tepper's Appaloosa Management Lp hold around 3.6 million Facebook Inc (NASDAQ:FB) shares and 600,000 Google Inc (NASDAQ:GOOGL) shares.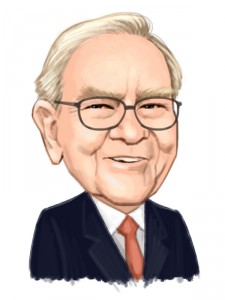 Free Report: Warren Buffett and 12 Billionaires Are Crazy About These 7 Stocks
Let Warren Buffett, David Einhorn, George Soros, and David Tepper WORK FOR YOU. If you want to beat the low cost index funds by an average of 6 percentage points per year look no further than Warren Buffett's stock picks. That's the margin Buffett's stock picks outperformed the market since 2008. In this free report, Insider Monkey's market beating research team identified 7 stocks Warren Buffett and 12 other billionaires are crazy about. CLICK HERE NOW for all the details.
Suggested Articles: