It's rare that Intel Corporation (NASDAQ:INTC) makes a mistake in the PC chip market, which is the reason why it continues to be the dominant player in that market. So, it comes as a surprise that the chip maker will be launching chips based on different architecture – Broadwell and Skylake, back-to-back. Intel Corporation (NASDAQ:INTC) had planned to launch chips with Broadwell architecture, this year itself, but due to manufacturing issues that delayed the shipments, the mainstream PC manufacturers didn't got them on time. A recent article on PC magazine explained how Intel Corporation (NASDAQ:INTC) couldn't plan well the shipment of these two chips and what kind of confusion this will create for the customer.
Desktops and Laptops sporting Intel Corporation (NASDAQ:INTC)'s fifth-generation Core processors with Broadwell architecture will start shipping in the first quarter of next year, while those sporting the newer Skylake architecture will be available for purchase starting the second-half of next year. Wire-free computing will be the hallmark of skylake architecture based chips.
In the post Kirk Skaugen, general manager of PC Client Group at Intel Corporation (NASDAQ:INTC) was quoted as saying that the Skylake chips will have "the biggest PC innovations" in the last decade and that these chips will have significantly improved battery life, power efficiency and performance.
Most experts quoted in the article were of the view that users who will be buying new computers when Broadwell chips would be available will buy them regardless of the fact that Skylake would be available within a few months. However, they also believe that users who take technology very seriously will give Computer running on Broadwell chips a pass.
Some people were speculating that Intel Corporation (NASDAQ:INTC) would delay the launch of Skylake to give some room to Broadwell based chips, but Intel Corporation (NASDAQ:INTC) has learned through past experiences that delaying the launch of new technological innovation often results in competitors gaining an edge.
As of June 30, 2014, Ken Fisher's Fisher Asset Management
Disclosure: None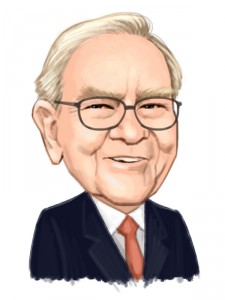 Free Report: Warren Buffett and 12 Billionaires Are Crazy About These 7 Stocks
Let Warren Buffett, David Einhorn, George Soros, and David Tepper WORK FOR YOU. If you want to beat the low cost index funds by an average of 6 percentage points per year look no further than Warren Buffett's stock picks. That's the margin Buffett's stock picks outperformed the market since 2008. In this free report, Insider Monkey's market beating research team identified 7 stocks Warren Buffett and 12 other billionaires are crazy about. CLICK HERE NOW for all the details.
Suggested Articles:
Countries With Lowest Cost of Living