Intel Corporation (NASDAQ:INTC) illustrated revolutionary cost saving tools through the pilot test by implementing Internet of Things (IoT) and Big data analytics. IoT helps in connecting multiple devices, which can also be used in factories to monitor the overall factory operations and solve some key issues. Details of this pioneering pilot test by Intel were described by Robin Martin, VP Technology and Manufacturing Group at Intel in a blog article.
IoT and Big Data Analytics can bring in a lot of automation into the factories. This new technology can store and analyze huge amount of data and come out with a real-time response which can improve and fasten the factory operations.
IoT and Big data analytics along with the needed compute resources, industry knowledge and highly skilled statisticians can help in improving the product quality, reduce the machine failures and downtimes, identify the manufacturing issues and increase the productivity. Intel Corporation (NASDAQ:INTC) main emphasis was to improve the productivity without compensating for the quality. Intel Corporation (NASDAQ:INTC)'s Assembly and Test Manufacturing (ATM) decided to do a pilot testing on IoT and Big data analytics to improve efficiency of its factories in 2013 .
"We had hundreds of employees engaged across our manufacturing network that were using these Internet of Things building blocks to solve other problems across our manufacturing world. And really what [the pilot]unleashed is a power of innovation and creativity that I've never seen," Frank Jones, VP Operations and Group Marketing, IoT Group was quoted as saying.
The volume of Intel Corporation (NASDAQ:INTC)'s manufacturing demands a special tool to keep track of thousands of manufacturing tools, a strong relationship between supply chain and the shop floor and resource planning. ATM is its high tech factories, which helps in doing this kind of pilot testing to improve manufacturing efficiency.
Martin mentioned in the article that he could clearly see the difference in manufacturing process before and after the pilot testing at ATM. Before the testing the manufacturing was done in fragments without any real connection between each process and the pilot could integrate everything in a real-time process and improve the efficiency of manufacturing and increase productivity.
Martin wrote in article about the collaborative effort with many other companies in order to get the pilot testing done successfully. Dell Inc. (NASDAQ:DELL)'s PowerEdge VRTX server, Cloudera Enterprise Data Hub as Big Data platform and Revolution R Enterprise from Revolution Analytics for Security helped Intel Corporation (NASDAQ:INTC) along the way.
"We're just at the beginning of what [IoT and big data] can help us do in our own manufacturing. I believe other industries will be able to do the same and I think we have unleashed a whole new generation of innovation," Jones was quoted as saying.
 As of 30 June, 2014, Ken Fisher's Fisher Asset Management hold around 19 million Intel Corporation (NASDAQ:INTC) shares.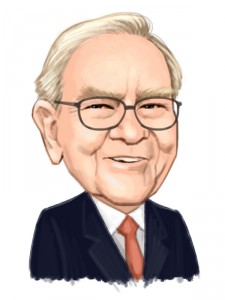 Free Report: Warren Buffett and 12 Billionaires Are Crazy About These 7 Stocks
Let Warren Buffett, David Einhorn, George Soros, and David Tepper WORK FOR YOU. If you want to beat the low cost index funds by an average of 6 percentage points per year look no further than Warren Buffett's stock picks. That's the margin Buffett's stock picks outperformed the market since 2008. In this free report, Insider Monkey's market beating research team identified 7 stocks Warren Buffett and 12 other billionaires are crazy about. CLICK HERE NOW for all the details.
Suggested Articles: