Intel Corporation (NASDAQ:INTC) has received flak from some consumers for not coming up with a wireless technology that ensures optimum bandwidth for all their connected devices. As a response to that,the company has just launched 802.11ac Wi-Fi, which ensures devices connected to a Wi-Fi network enjoy simultaneous high-speed connections. The company revealed details about this new wireless technology in a blogpost on its official blog.
Whereas the earlier generation 802.11n was good enough for connecting a few computing devices, nowadays when there are several devices in a home that use the internet, there is a lot of congestion in 802.11n Wi-Fi networks. Keeping this in mind Intel Corporation (NASDAQ:INTC) has released 802.11ac Wi-Fi, which allows multiple devices to get connected to the network with ease.
The 802.11ac Wi-Fi provides better content deliver experience and according to Intel Corporation (NASDAQ:INTC) batteries of devices with 802.11ac Wi-Fi technology last longer.
As of June 30, 2014, Ken Fisher's Fisher Asset Management owns over 18 million shares in  Intel Corporation (NASDAQ:INTC).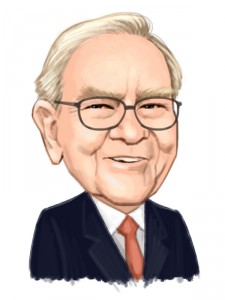 Free Report: Warren Buffett and 12 Billionaires Are Crazy About These 7 Stocks
Let Warren Buffett, David Einhorn, George Soros, and David Tepper WORK FOR YOU. If you want to beat the low cost index funds by an average of 6 percentage points per year look no further than Warren Buffett's stock picks. That's the margin Buffett's stock picks outperformed the market since 2008. In this free report, Insider Monkey's market beating research team identified 7 stocks Warren Buffett and 12 other billionaires are crazy about. CLICK HERE NOW for all the details.
Suggested Articles: