The Intel Corporation (NASDAQ:INTC) and Mitsubishi Electric Corporation tie up to produce state-of-the-art factory automation systems has netted the chipmaker $9 million during a trial run at the company's plant in Malaysia, the company has revealed.
Intel Corporation (NASDAQ:INTC)'s revelation was made as the company announced its collaboration with Mitsubishi Electric Corporation that aims to produce next-generation factory automation systems.
"The data mining and analytics pilots done in Malaysia have demonstrated great value and benefits for Intel manufacturing using Intel-based IoT products and technology," Robin Martin, vice president and general manager of Intel's Assembly and Test Group, said in a statement.
Both companies are expecting the technology they have developed to be in commercial use by next year.
Leveraging the power of end-to-end Internet of Things connectivity coupled with big data analytics, Intel Corporation (NASDAQ:INTC) says that the new factory automation systems have saved the company $9 million in their Malaysia plant through better decision execution and cost avoidance.
Part of the benefits of the new system is an increase in yield and productivity, the company said, in addition to better equipment uptime and less component failures. These were all achieved by using Intel's C Controller Internet of Things Gateway powering the Mitsubishi Electric Corporation iQ-Platform feeding data to the Revolution R Enterprise data analytics software.
Apart from the benefits mentioned above, Masayuki Yamamoto, group senior vice president of Factory Automation Systems at Mitsubishi Electric Corporation, said that their pilot with Intel Corporation (NASDAQ:INTC) has yielded energy efficiency improvements.
Richard S. Pzena's Pzena Investment Management reported owning about 16.33 million Intel Corporation (NASDAQ:INTC) shares by the end of the first half of the year.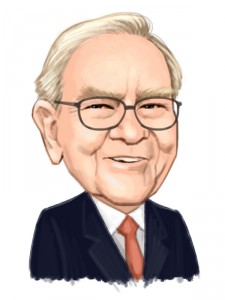 Free Report: Warren Buffett and 12 Billionaires Are Crazy About These 7 Stocks Let Warren Buffett, David Einhorn, George Soros, and David Tepper WORK FOR YOU. If you want to beat the low cost index funds by an average of 6 percentage points per year, look no further than Warren Buffett's stock picks. That's the margin Buffett's stock picks outperformed the market since 2008. In this free report, Insider Monkey's market beating research team identified 7 stocks Warren Buffett and 12 other billionaires are crazy about. CLICK HERE NOW for all the details.
Suggested Articles: