Experts in the wireless industry are premeditating the problems and challenges that are likely to be posed by the upcoming 5G wireless technology. Although the technology is far from general availability, many companies are preparing their devices, mobiles and computers to incorporate the future technology which can change the course of the technology markets. Intel Corporation (NASDAQ:INTC) is one of those companies which are preparing an even ground in the wireless industry for a smooth transition to 5G technology. In an article, Vice President of Intel Corporation (NASDAQ:INTC)'s Mobile and Communications Group, Asha Keddy, said that 5G technology will not be fixated purely on getting faster connectivity or number of bits sent or receive per second, it will be about how intelligent the networks are. Keddy talked about the recent Super Mobility Week and said that almost all the experts in the conference agreed that upcoming 5G technology will have a completely different set of benchmarks for calculating the speed, smartness and quality of a network.
Intel Corporation (NASDAQ:INTC) is recently giving a huge focus on wireless technology. It recently launched a wireless charging bowl, in which devices can be placed and charged. It also rolled out a new spectrum for its devices.
Keddy said that speed, energy, efficiency, performance and spectrum are some of the likely attributes that will play a key role determining the quality of a 5G network. Intel Corporation (NASDAQ:INTC) has recently joined the 4G America's board of governors in order to refine its network capabilities and devices for the existing wireless technologies as well as the 5G technology.
Keddy claimed that Intel Corporation (NASDAQ:INTC) and its industry partners are well aware of the customer needs. He thinks that end users don't care about the minute details of networks and names, they just want their devices to perform well and efficiently whenever they connect to a network.
Ken Fisher's Fisher Asset Management is one of the shareholders of Intel Corporation (NASDAQ:INTC), having around 18 million shares in the company.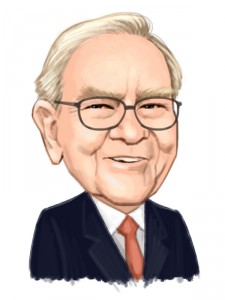 Free Report: Warren Buffett and 12 Billionaires Are Crazy About These 7 Stocks
Let Warren Buffett, David Einhorn, George Soros, and David Tepper WORK FOR YOU. If you want to beat the low cost index funds by an average of 6 percentage points per year look no further than Warren Buffett's stock picks. That's the margin Buffett's stock picks outperformed the market since 2008. In this free report, Insider Monkey's market beating research team identified 7 stocks Warren Buffett and 12 other billionaires are crazy about. CLICK HERE NOW for all the details.
Suggested Articles:
Easiest Second Language To Learn