Intel Corporation (NASDAQ:INTC) is dominating the chipmaking sector and dominating the stock market now as a result, boasting the biggest boost on the DOW this year of 31.9%. As Bloomberg reported in  a detailed story today, the company has made major gains since coming under the direction of CEO Brian Krzanich 16 months ago, which includes a focus on heading off competition and recognizing future threats or challenges.
One of the largest such threats would be a major data server like Google Inc (NASDAQ:GOOGL)'s making the move to another system, which Intel Corporation (NASDAQ:INTC) has anticipated and worked to counter with custom-built designs tailored to individual companies that can maximize their power usage; just one reason why Intel Corporation (NASDAQ:INTC) maintains a dominating 98% share of the server chip market.
Intel Corporation (NASDAQ:INTC) is also focused that they don't miss out on developing trends and show up late to the party again, like they have with tablets. For that reason, they are actively working on wearables, and not only on the processing side, but rather, in developing entire products. Included among them are a luxury smart bracelet, rumored to be retailing for $1,000, and smart headphones developed in collaboration with 50 Cent's SMS Audio.
Intel Corporation (NASDAQ:INTC)'s biggest challenge now is making a move into the mobile business they've thus far struggled to gain ground, and they're aggressively attempting to buy their way out of their early hole by subsidizing clients who develop mobile devices that use their processors. The mobile division lost $1.12 billion on just $51 million revenue last quarter, and is expected to bleed red ink for several more quarters while it works to establish its foothold.
Competitors in several sectors like AMD and ARM are convinced Intel Corporation (NASDAQ:INTC)'s 20-year reign will inevitably come to an end, citing market trends that say companies can't dominate a marketplace like this for this long without shifts arising.
Yet Intel Corporation (NASDAQ:INTC) isn't buying it, and neither are its happy shareholders, who are profiting tidily from the chipmaker's continuing dominance.
Ken Fisher's Fisher Asset Management is a large shareholder of Intel Corporation (NASDAQ:INTC)'s with just shy of 19 million shares in the company worth just under $600 million.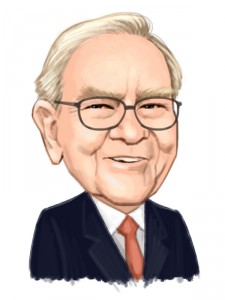 Free Report: Warren Buffett and 12 Billionaires Are Crazy About These 7 Stocks
Let Warren Buffett, David Einhorn, George Soros, and David Tepper WORK FOR YOU. If you want to beat the low cost index funds by an average of 6 percentage points per year look no further than Warren Buffett's stock picks. That's the margin Buffett's stock picks outperformed the market since 2008. In this free report, Insider Monkey's market beating research team identified 7 stocks Warren Buffett and 12 other billionaires are crazy about. CLICK HERE NOW for all the details.
Suggested Articles:
Cheapest Boarding Schools in America
Best Summer Jobs For College Students