Intel Corporation (NASDAQ:INTC)'s Agnes Kwan reveals that the tablet is the dominant second screen to the television in American households, more so than the ubiquitous smartphone.
The revelation from the Intel Corporation (NASDAQ:INTC) writer is based off of Nielsen's Digital Consumer Report which studied how people in U.S. households use their mobile devices in conjunction to watching television.
From the study, it was gleaned that tablets get more use while their owners are watching television. According to Kwan, tablets are being used by Americans to enhance their viewing experience. Owing to the connectivity of today's household with its many consumer electronic devices, people can simultaneously search for information using their mobile devices while watching television.
The most popular activity on the tablet while sitting in front of the television is surfing the web at 66% for tablet owners and 49% for smartphone owners. Furthermore, the Intel Corporation (NASDAQ:INTC) writer said that shopping is the second most popular activity with 44% of tablet owners and 24% of smartphone owners doing so.
The third most popular activity on connected devices is looking for information on actors, plotlines, athletes and more at 41% for tablet users. This is in comparison to 29% of the respondents saying they do the same activity on their smartphones.
Kwan also said that people use their connected mobile devices to share their viewing experience to their friends. She wrote that roughly a million Americans use Twitter every day to share what they are experiencing while watching the television. Furthermore, people also text and email using their devices while in front of the television, she said.
By the end of the first half, Intel Corporation (NASDAQ:INTC) shareholders included Jean-Marie Eveillard's First Eagle Investment Management which reported about 39.54 million shares in the company. This stake in Intel Corporation (NASDAQ:INTC) was valued then at about $1.22 billion and comprised 2.95% of the firm's portfolio.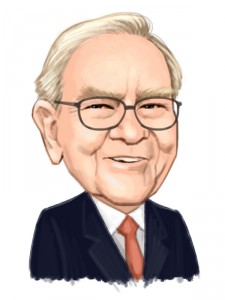 Free Report: Warren Buffett and 12 Billionaires Are Crazy About These 7 Stocks Let Warren Buffett, David Einhorn, George Soros, and David Tepper WORK FOR YOU. If you want to beat the low cost index funds by an average of 6 percentage points per year, look no further than Warren Buffett's stock picks. That's the margin Buffett's stock picks outperformed the market since 2008. In this free report, Insider Monkey's market beating research team identified 7 stocks Warren Buffett and 12 other billionaires are crazy about. CLICK HERE NOW for all the details.
Suggested Articles:
Cheapest Boarding Schools in Europe
Highest Paying Seasonal Jobs In America