Intel Corporation (NASDAQ:INTC) is working with Switch SUPERNAP to provide the "Cherry Creek" supercomputer to researchers at University of Nevada, Las Vegas (UNLV). The company made this announcement in a press release that it issued today.
According to the PR, the Cherry Creek Supercomputer is one of the fastest and mostpowerful supercomputer in the world. The researches at UNLV currently access this supercomputer at Switch SUPERNAP's Las Vegas data center. Intel Corporation (NASDAQ:INTC) is partnering with Switch to provide this supercomputer to researches.
The Cherry Creek supercomputer is said to be seven times faster in processing data than the supercomputer currently used by UNLV researchers, owing to the combination of Intel® Xeon® processors, Xeon Phi™ coprocessors and Intel® True Scale Fabric that Cherry Creek Uses.
As of June 30, 2014, Ken Fisher's Fisher Asset Management owns over 18 million shares in Intel Corporation (NASDAQ:INTC) .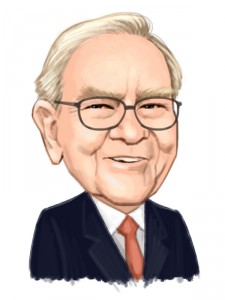 Free Report: Warren Buffett and 12 Billionaires Are Crazy About These 7 Stocks
Let Warren Buffett, David Einhorn, George Soros, and David Tepper WORK FOR YOU. If you want to beat the low cost index funds by an average of 6 percentage points per year look no further than Warren Buffett's stock picks. That's the margin Buffett's stock picks outperformed the market since 2008. In this free report, Insider Monkey's market beating research team identified 7 stocks Warren Buffett and 12 other billionaires are crazy about. CLICK HERE NOW for all the details.
Suggested Articles:
Top Places To See in Europe Before You Die