Intel Corporation (NASDAQ:INTC) is taking another crack at the smartwatch industry with the Basis Peak, a report from Re/Code reveals. The new smartwatch will be sold for $200 in November.
Intel Corporation (NASDAQ:INTC) completed the acquisition of Basis Science, the maker of the B1 smartwatch and the new Peak smartwatch, earlier this year in a transaction Mike Bell, Intel vice president and general manager of the Intel's New Devices Group, said was a move to accelerate the chipmaker's entry into the wearables market.
Nonetheless, unlike other manufacturers of smartwatches, Basis Science says that the Peak is not a product that strives to be everything.
"We're not trying to be a full-on smartwatch, but we will be able to do some of the essentials users want," Jef Holove, Basis Science general manager, told Re/Code.
According to the publication, the Peak smartwatch offers a better heart rate sensor and with improved sleep, exercise and diet trackers in a package that includes a touch screen display, an anodized aluminum body and Corning Gorilla Glass 3. The Peak smartwatch, Re/Code added, will also pair with communication devices through Bluetooth LE for notifications.
The new smart wearable from Intel Corporation (NASDAQ:INTC) will also be compatible with Android and iOS, is waterproof and is claimed to last up to four days on a single charge.
Intel Corporation (NASDAQ:INTC) bought Basis Science for $100 million, a report from TechCrunch reveals. Recently, the chipmaker launched the Mica smart bracelet fashion accessory, a product made in collaboration with fashion house Opening Ceremony.
Ken Fisher's Fisher Asset Management owned about 18.96 million Intel Corporation (NASDAQ:INTC) shares by the end of the first half of the year.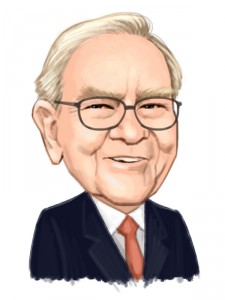 Free Report: Warren Buffett and 12 Billionaires Are Crazy About These 7 Stocks Let Warren Buffett, David Einhorn, George Soros, and David Tepper WORK FOR YOU. If you want to beat the low cost index funds by an average of 6 percentage points per year, look no further than Warren Buffett's stock picks. That's the margin Buffett's stock picks outperformed the market since 2008. In this free report, Insider Monkey's market beating research team identified 7 stocks Warren Buffett and 12 other billionaires are crazy about. CLICK HERE NOW for all the details.
Suggested Articles:
Most Expensive Smartphones in the World